When the weather starts cooling off, one thing that I definitely add to my dinner menu is my classic homemade chili. I love using a variety of beans and I have a secret blend of ingredients that just really takes the taste of this chili up a notch.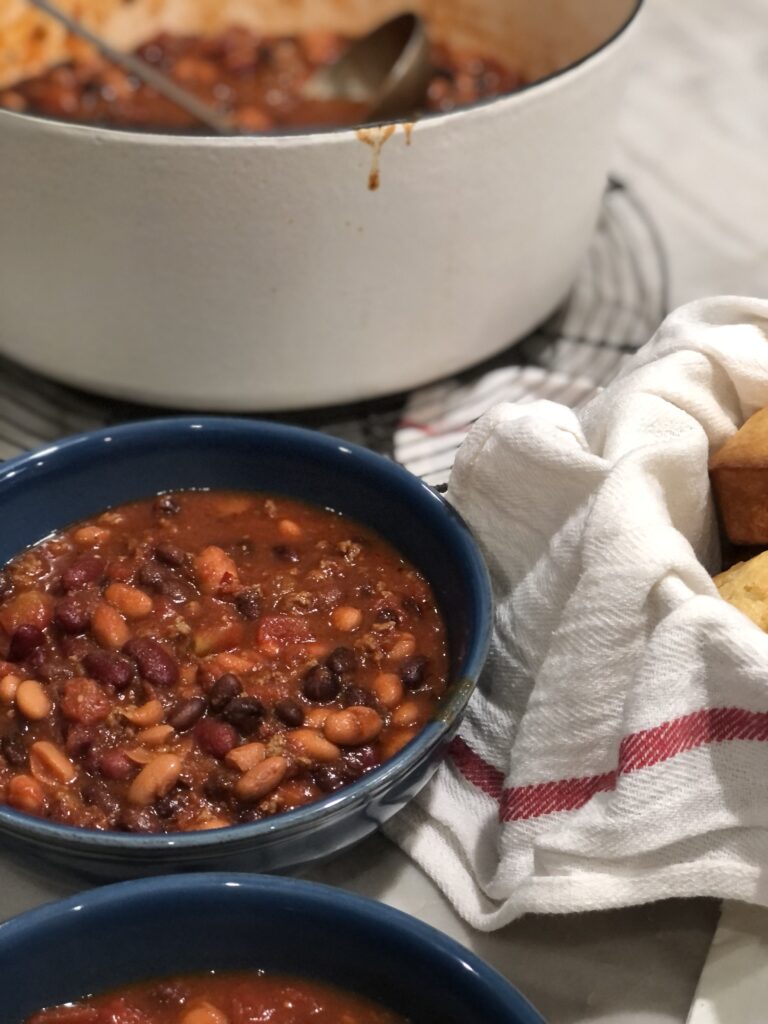 Beans or No Beans?
I grew up with my mom making chili with beans. I'm from West Virginia so that's how they make it up there. The more beans the better for me haha.
Now, Texans love their chili with no beans. Their chili is more about the meat and all those yummy seasonings. No matter how you like it, either version is so hearty and will keep you both full and warm on a cool day.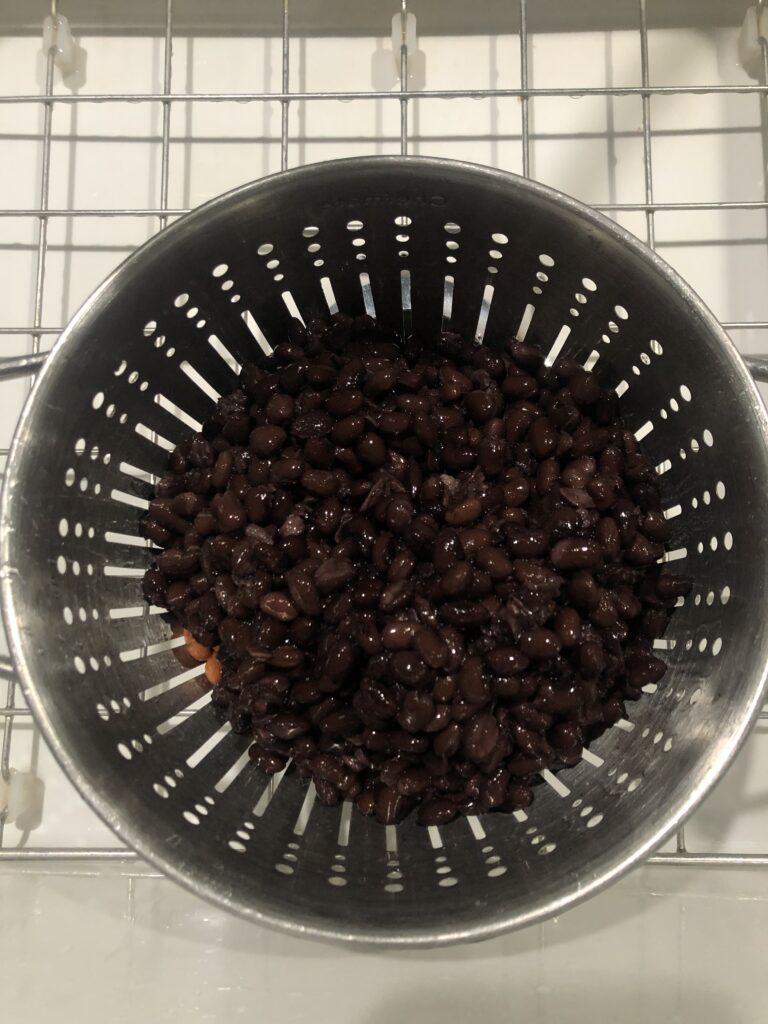 This post contains affiliate links, which means I make a small commission at no extra cost to you. See my full disclosure here.
How To Make Classic Homemade Chili
Classic Homemade Chili is so easy to make. It is such a healthy meal and it's perfect for lunch or dinner.
It all starts with ground beef, venison or turkey. I use all three, depending on what I have on hand in my freezer.
Next, add diced onions. This is totally optional and if you're like me, I have to sneak them in because my husband can't stand onions.
Now, add in crushed tomatoes. You can use canned or dice fresh ones. I love using POMI brand. They are made in Italy and you can definitely taste the freshness.
One of my secret healthy ingredients is adding chicken bone broth to my Classic Homemade Chili. You're getting extra protein and lots of collagen. No one has to know it's in there haha. Your family is going to love the taste and you're going to love feeding your family such great nutrition. I make my own but when I'm in a pinch and don't have any on hand, Trader Joe's is my go to. It has 21 grams of protein per carton. That's huge and it is made like it should be – nice and dark. I learned all about the health benefits from The Nourishing Traditions Cookbook by Sally Fallon.
A good chili has lots of flavor. Spices and herbs along with garlic and peppers. I'm not one for a lot of spice but I do love all the flavors in my classic homemade chili. If you don't have all of the ingredients nor want to spend money on each individual spice or herb, I highly recommend using this Texas Chili Starter. This is the best starter ever. The flavors are amazing.
Finally, I'm a bean girl and besides, they are loaded with fiber and protein. I add a combination of black, kidney, pinto and adzuki beans.
Classic Homemade Chili
This chili recipe is loaded with fiber and protein. It's hearty and all the spices and herbs together are bold and flavorful.
Ingredients
1-2

tbsp

Avocado oil

1

small onion, diced

1

lb

ground beef, venison or turkey

26

oz

diced tomatoes

1

cup

Chicken bone broth (store bought or homemade)

If using store bought, I prefer Trader Joe's

15

oz

5 cans of Black, Kidney, Pinto and Adzuki Beans

(See notes below for using dried beans)

2

tbsp

Tomato Paste

1

tbsp

Chili Powder

2

tsp

Cumin

2

minced cloves of Garlic

1

tbsp

Oregano

1

tbsp

Cilantro

1

tbsp

Smoked Paprika

1

Guajillo Chili pepper, diced

(optional)

Pink Himalayan Salt

(to taste)
Instructions
Sauté onion in a skillet.

Add ground meat and cook thoroughly.

Transfer meat and onions to a dutch oven. Add broth and tomatoes.

Next, add all the beans and stir. Combine all the remaining ingredients.

Cook on high until bubbly. Simmer for an hour.
Notes
If I have time, I love cooking dried beans from scratch. We all know we have those busy days that it's just not possible so canned beans are my next choice. I put them in a colander and rinse them and then place them in my dutch oven or in my Instant Pot.
Ways to Cook Chili
I love using my Dutch Oven on top of my stove, especially, if I am making a big batch for a crowd or for stocking the freezer.
You can also cook chili in a slow cooker. I know a lot of people that will put everything in their crockpot before they leave for work and then when they come back home, dinner is all ready.
The last way that I love to make my Homemade Classic Chili is in the InstantPot. I have the 6 quart Duo Plus and absolutely love it. It's perfect for a small batch and cooking it under pressure really seals in the flavors. You'll want to cook the chili on manual high pressure for 25 minutes. You can brown the meat in the InstantPot or in a skillet on your stove first and then add everything to the pot. You'll also want to use a Natural Release for 10 minutes.
Tools You May Need
PIN FOR LATER