I'm sure by now we are all feeling the effects of the high gas prices, groceries, and other items both online and in stores. Do you have a game plan or a plan of action on how to survive all of this craziness? Join me for my "30 Days In The Kitchen" campaign.
We still have to buy fuel in order to get to work or go to a doctor's appointment. Sure, we can have our groceries delivered but those delivery services raise the prices, so that's not going to work. I'm going to spend the next 30 days showing you what I am doing in my kitchen and pantry so we don't feel so much extra burden of the high prices. I'll be sharing this over on Instagram so I hope you'll follow along. I certainly don't want to take up more of your time haha and do a blog post every day. That's a bit much. I hope you follow along and gain some inspiration for your own household!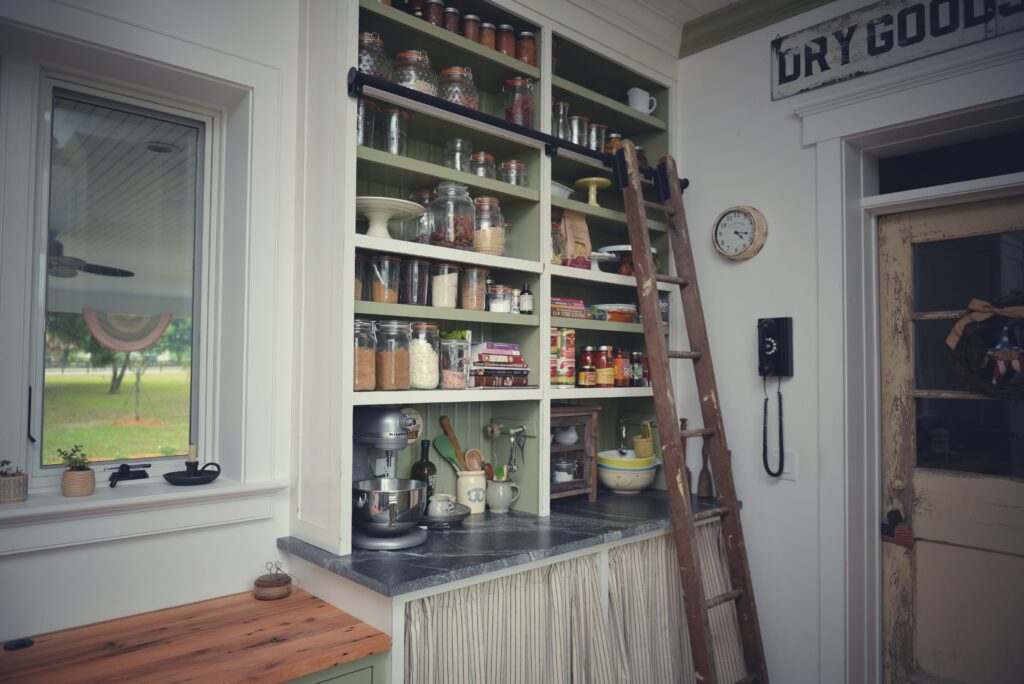 Things I Will Be Sharing
Here's a list of some of the things I will be talking about. They will be snippets in my feed and you can go back and look at them at any time. Feel free to "screenshot" anything you like over there. If you decide to share anything just please tag me @lhsimpleliving. The more shares I receive, the more people just like you and I we will reach.
Complete Meals – may be breakfast, lunch or dinner
Partial Meals – may be a componenet that makes up a meal or just a side or main dish
Pantry Goods – how I buy in bulk, make my own pantry staples and keep it organized
Kitchen Tools – I'm going to be showing ya'll a few things I use in my own kitchen
Kitchen Appliance – I have a few things that I use that have helped me stay organized and efficient
Prepare For The Next 30 Days In The Kitchen
All of my meals are from scratch and I may add a few more things that I feel can help us be more sustainable and not rely on others for our family's needs. We can do this together. It really doesn't matter if you live in an apartment or on property, you can take control of things that happen in your kitchen.
Grab a pencil and a notepad and once you watch and read each day, take notes. Write down ways that you can make your kitchen and pantry more sustainable. Share your ideas with me on Instagram and I'll share them with my followers. We can all learn and grow from each other. This Simple Living community that I've created is about helping each other and showing kindness.
If you have not already signed up for my blog, click the button below and you'll receive my FREE "Mealtime Saver". This is going to come in handy when you start the "30 Days In The Kitchen" campaign with me.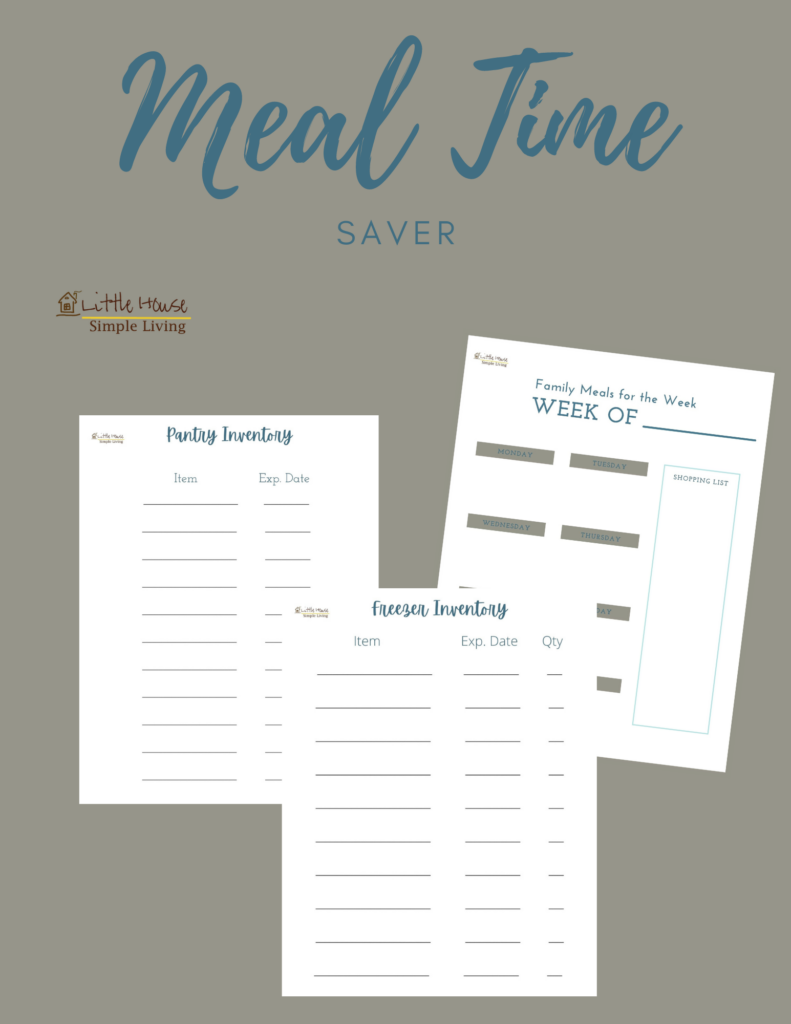 DAY 1
I thought I'd start Day 1 with a tour of my kitchen and pantry. What better way than to get you acquainted in my own kitchen. We were so blessed and featured last Spring in "Living It Country's YouTube Channel. You can find my post about it HERE.
If you have about 10 minutes, you can watch the entire tour below. Don't forget to head over to INSTAGRAM and start watching my "30 Days In The Kitchen" campaign. I'm going to share a weekly update in a newsletter just to re-cap that week. Ok, so are you excited to get started?
Oh, and I forgot to mention, we will end right before Easter so you'll have a few recipes you can use for your Easter lunch or dinner. Don't forget to head to Instagram tomorrow for DAY 2.