If you like pasta and vegetables then you are going to love this Baked Spaghetti Squash. This vegetable is almost like a forgotten one. It kinda hangs out in the produce section of the grocery store along with the other forgotten squashes like Acorn and Butternut Squash.
I grew a bunch of these back in the Spring. They store really well in the pantry or in your root cellar.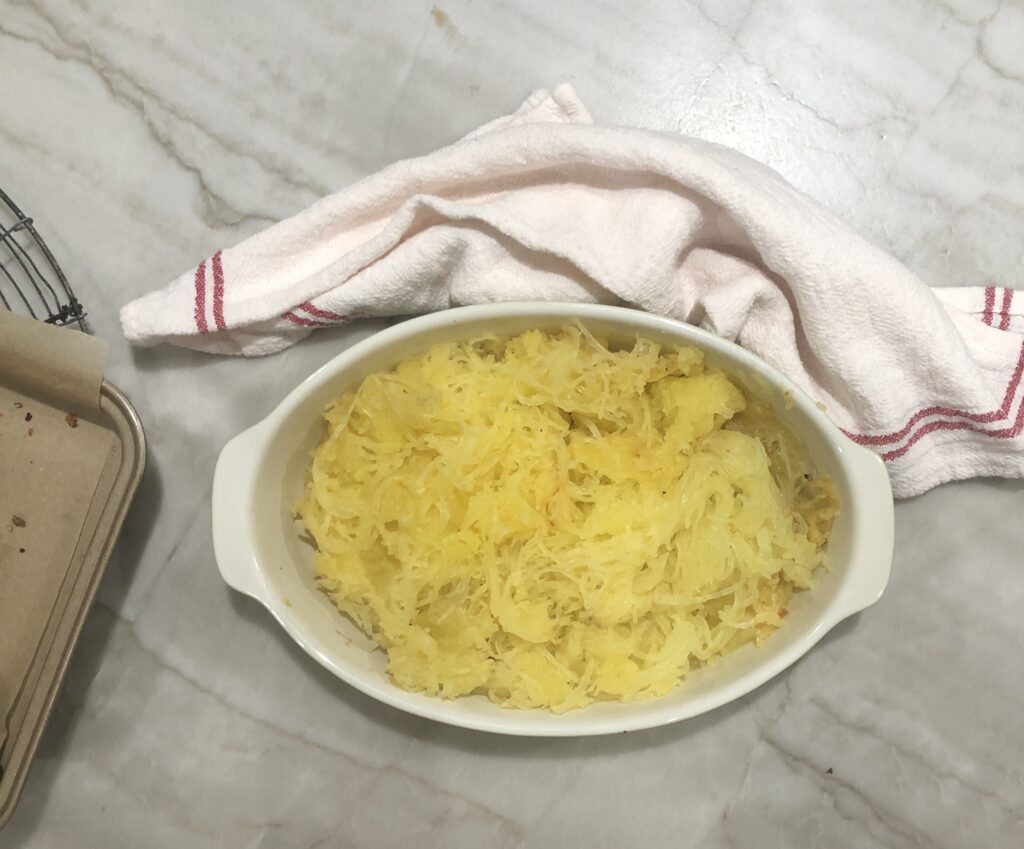 How To Cut a Spaghetti Squash
Place the squash on a cutting board long ways. Carefully, cut down the middle with a knife. Separate the two sections. Grab a spoon and scrape out the seeds.
---
Join Our Simple Living Community
---
How To Cook Spaghetti Squash
Drizzle olive oil over each squash section and add salt and pepper. Place the squash cut side down onto a parchment lined cookie sheet. Bake at 350 degrees for one hour.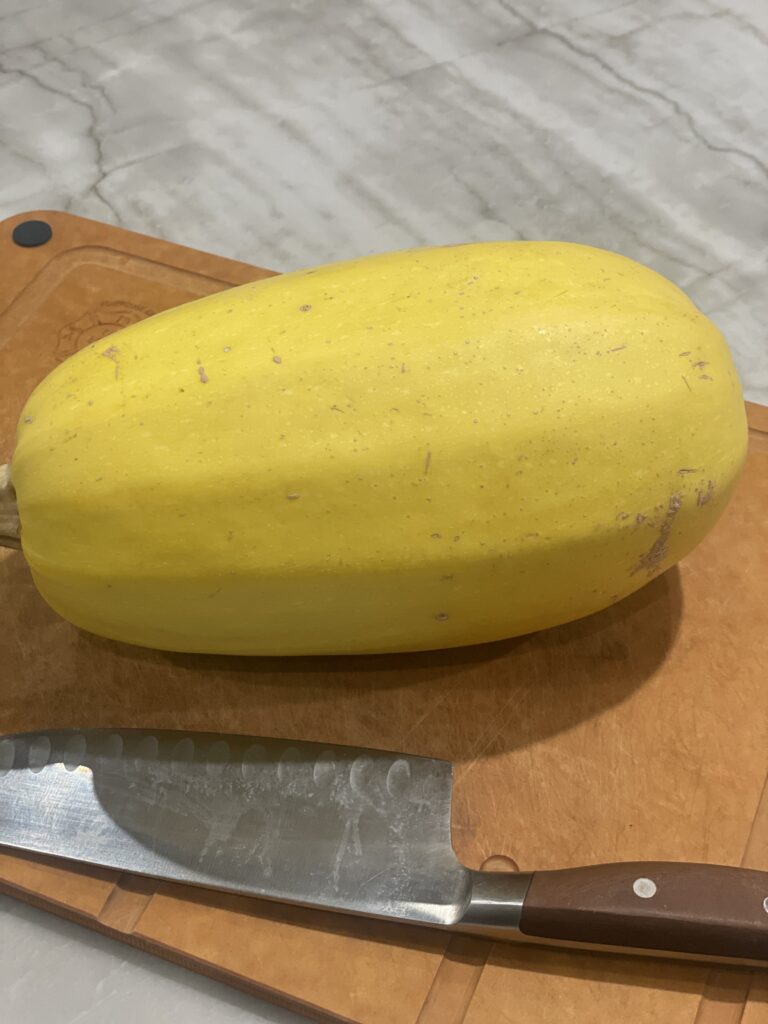 Once your squash is done, remove it from the oven and flip both sides over. Using a fork, pull the squash towards you. It will resemble thin strands, like spaghetti. Now it's ready to be enjoyed!
How To Serve
I like eating Spaghetti Squash with Authentic Italian Sunday Sauce. It's perfect if you don't feel like having pasta or I combine the two sometimes.
It is also great served as a side dish. Just drizzle maple syrup on top of the cooked squash, sprinkle freshly grated Parmesan cheese on top. Broil for five minutes in the oven. So delicious!

Here's some more ideas:
Creamy Parmesan Chicken with Bacon
Roasted Brussel Sprouts with Bacon
Pin For Later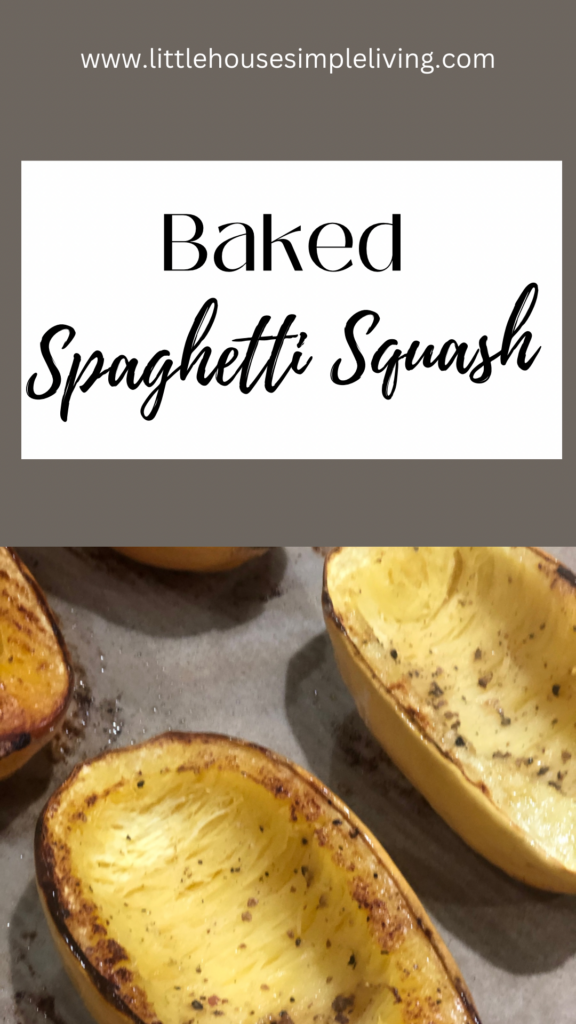 Tools You May Need
Pastry Brush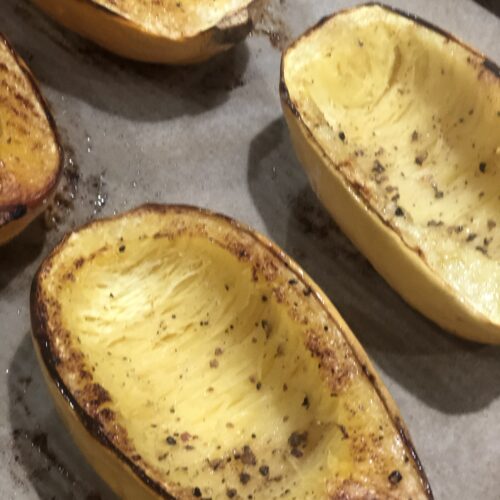 Baked Spaghetti Squash
Ingredients
1

Large Spaghetti Squash

Olive Oil

Salt and Pepper
Instructions
Slice the squash with a knife longways and separate the two halves.

Take a metal spoon and scoop out the seeds.

Next, drizzle olive oil on top of the squash. Sprinkle with salt and pepper.

Now, turn the squash cut side down and place on a parchment lined cookie sheet.

Bake at 350 degrees for one hour.
As always, tag me over on Instagram (@lhsimpleliving) if you make this recipe. I love seeing all things simple living and I love a good food photo.