Every Fall I get so excited about baking! It's all about making pumpkin bread and pumpkin pie. There's nothing like making Homemade Pumpkin Purée from fresh pumpkins. There's such a big difference in the taste than what you buy in the cans from the store.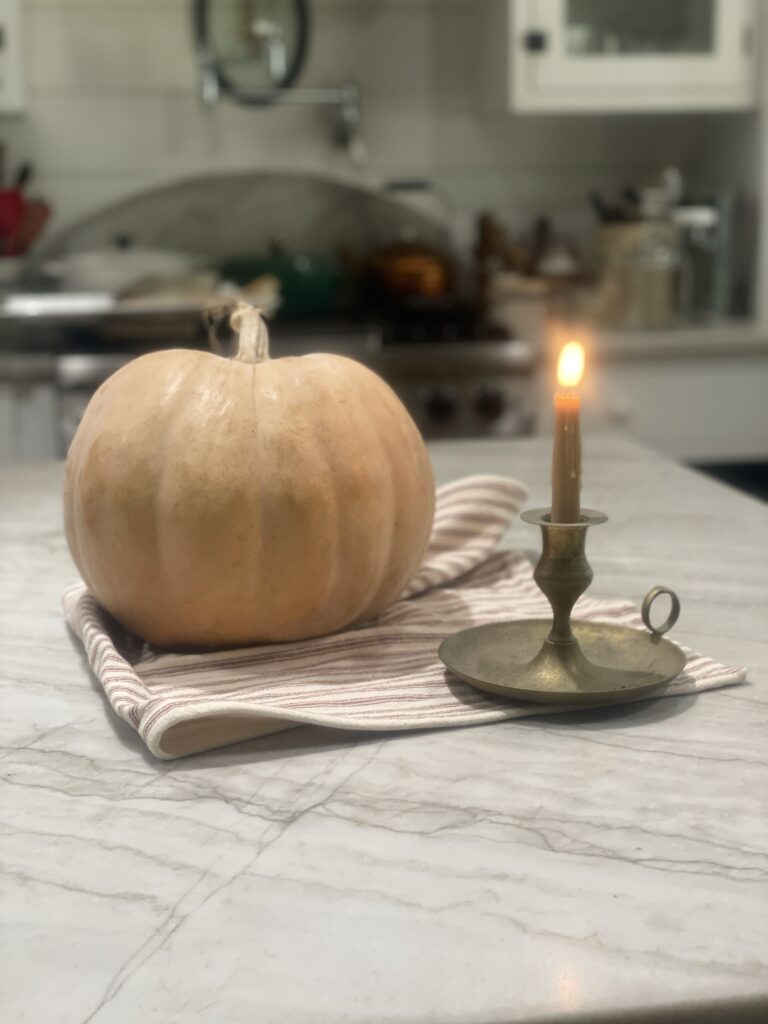 How To Make Pumpkin Puree
First, take your fresh pie pumpkin and slice it down the middle. Take the two halves and start scooping out the seeds with a spoon.
Once the seeds are removed, you can roast those for snacking if you like. Lay cut side down of the pumpkin halves face down on a parchment lined cookie sheet.
Bake for 1 hour at 375 degrees. Allow to cool.
Once cool, flip each side over and scrape all of the flesh out of the shell. Pace in a blender.
Blend for just a few seconds until creamy.
Your pumpkin puree is ready to be used or you can now freeze it for later use.
If freezing the puree, scoop 2 cups in a freezer bag. Will store in the freezer for a good year.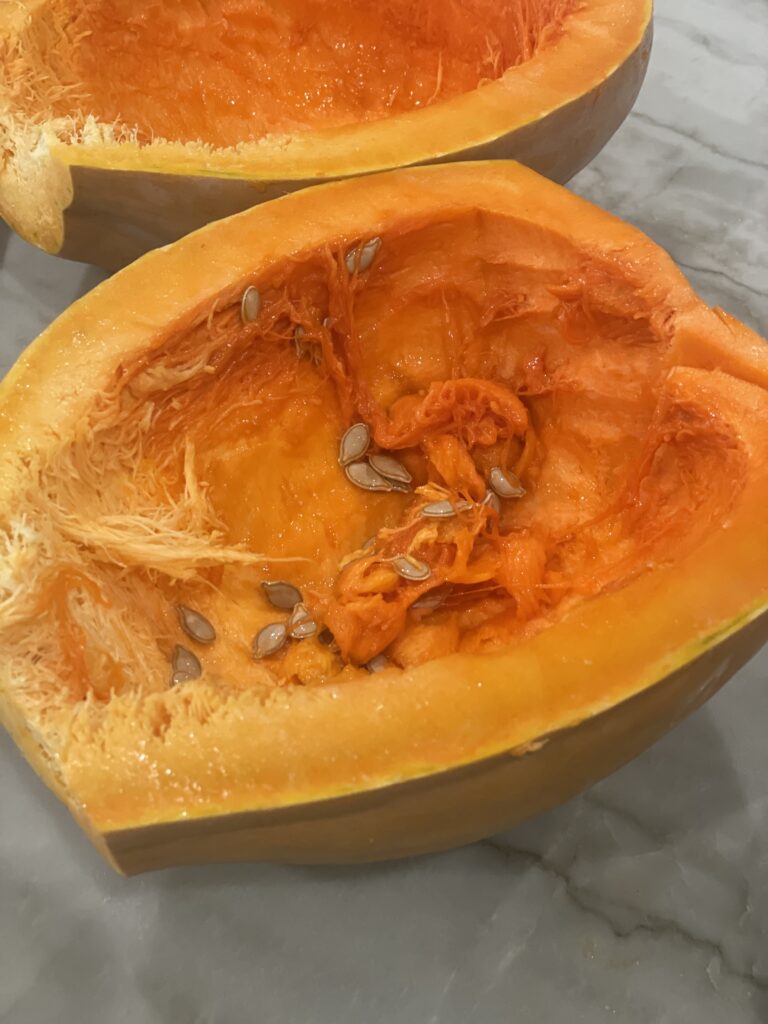 ---
Join Our Simple Living Community
---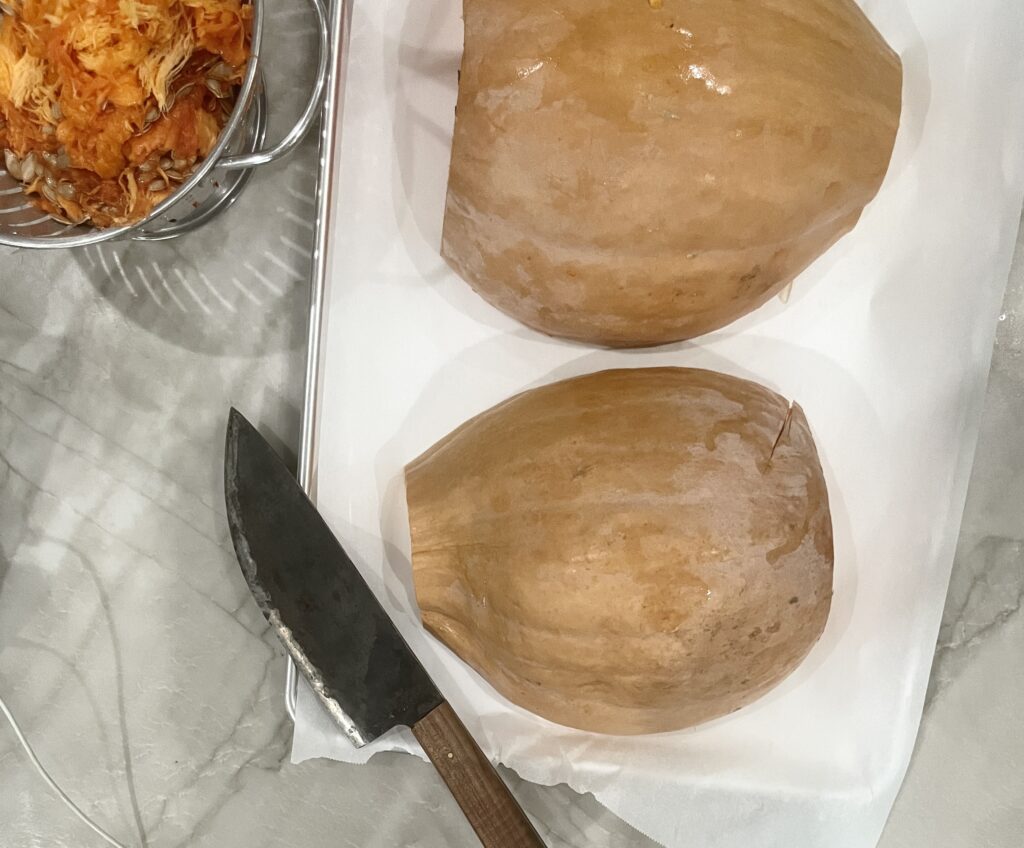 Tools You May Need
Knife
Collander
How To Puree Pumpkin
It's quite easy to puree this fresh pumpkin that you just roasted. Once it is cool, just scrap out all the flesh. Put it all in a blender and you can just hit the "pulse" or "blend" button for just a few seconds. There you go. It's that easy to make your own pumpkin puree.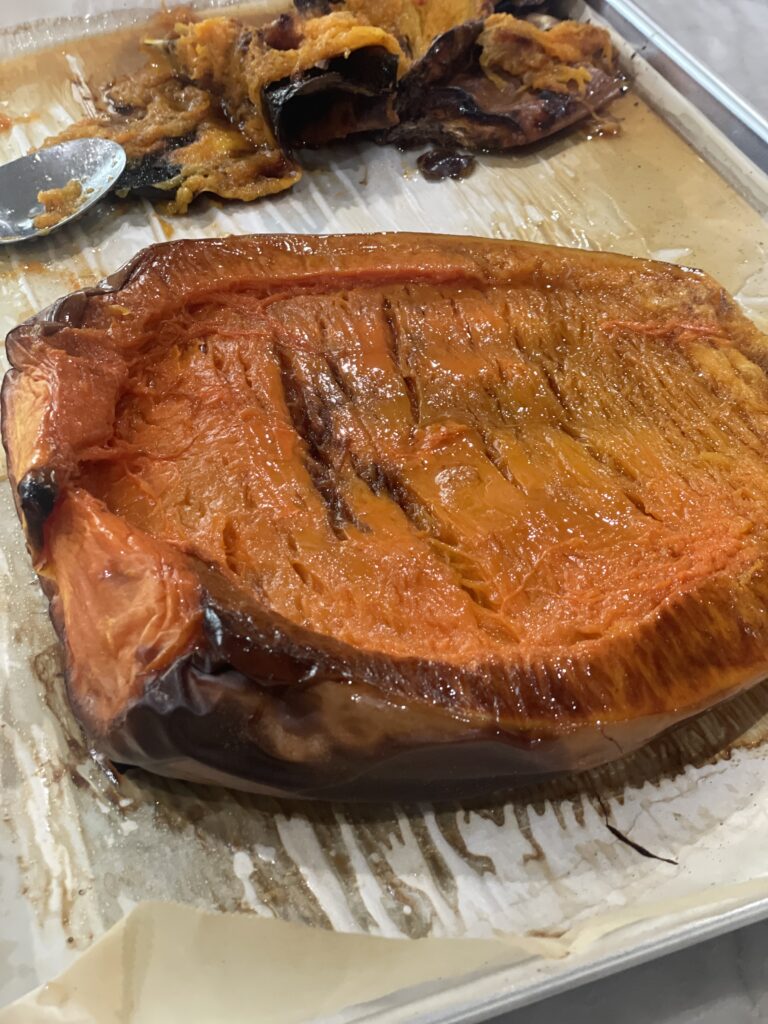 How To Store Pumpkin Puree
Fresh pumpkin can be stored in the fridge for just a few days. I like to put mine in the freezer where it will last all year long. That way, I am able to make pumpkin bread or pie in February if I like haha.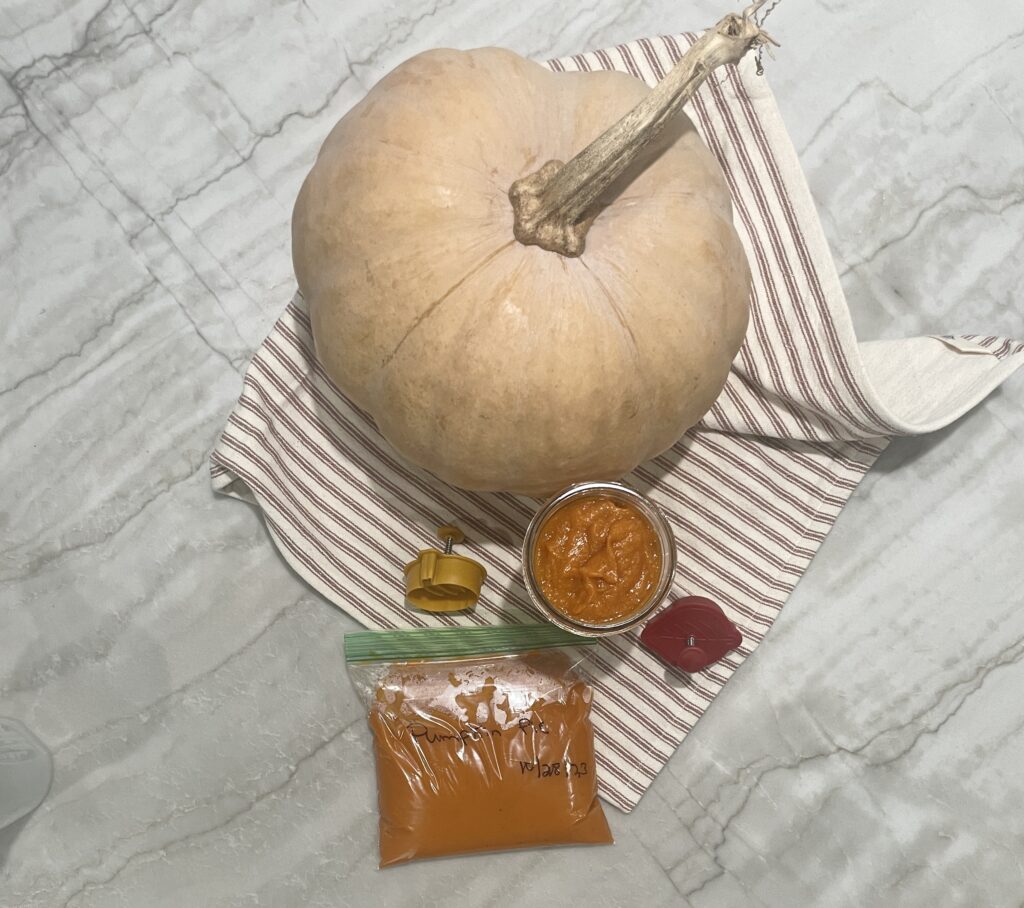 Pin For Later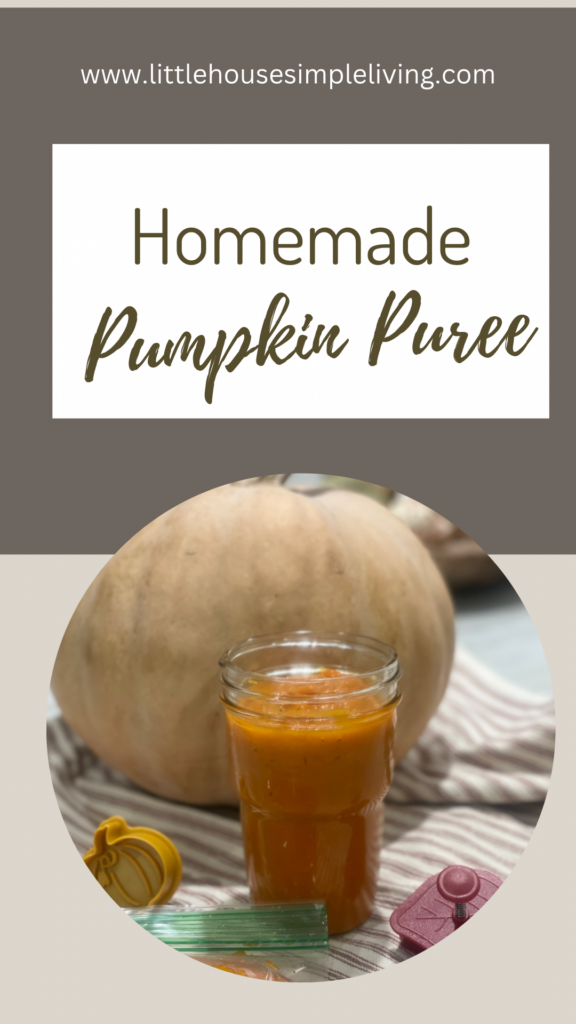 Homemade Pumpkin Puree
Homemade Pumpkin Puree is so easy to make. You can even make large batches and freeze them for later on in the year. I mean, who doesn't like pumpkin anytime of the year!
Ingredients
1

Fresh Pumpkin Pie

1

Cookie Sheet

Parchment Paper
Instructions
Take and slice the pumpkin down the middle, longwise.

Scoop out the seeds from each half. Discard them or safe for roasting separately.

Place cut side down on a parchment lined cookie sheet.

Bake at 375 degrees for 1 hour. Allow to cool.

Once cool, scoop out the flesh and place in a blender.

Pulse or blend for a few seconds until nice and creamy.

Enjoy fresh in smoothies, breads or pie.
Prepare For The Freezer
If you are storing your fresh pumpkin purée in the freezer, place the puree in a freezer bag or container. Will stay fresh for a year.