Fall is my absolute favorite season. Living in Florida, we don't get the change of leaves or the cooler weather that I grew up with in WV but I have found several ways to bring that crisp coolness into my life.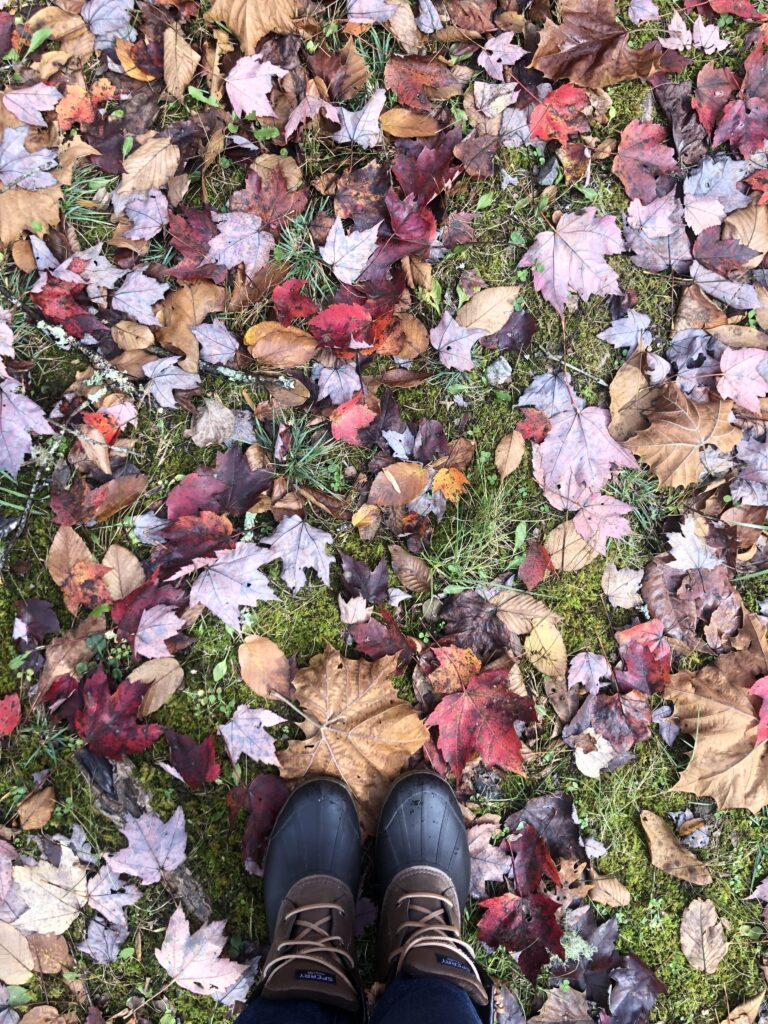 Fall Prep Checklist
Let's dive right into this. As I said above, it's my favorite season of all times. I love the colors, cooler weather, garden, fires and more!
1. Fall Garden
One of the first things I love to do to get ready for Fall is plant my garden. I'm in zone 9a and this is actually the "kick-off" to our garden season. You can read all about Planning a Fall Garden and get yours started now. Even if you live in a colder climate, you can start seeds in maybe June and then harvest by October. Lettuces grow quick as do radishes. Those might be ready to harvest before your first frost. I have all kinds of things I've already planted earlier this month. They won't go in the Raised Garden Beds until next month, as it's just too hot right now.
---
Join Our Simple Living Community
---
2. Pressure Wash Your Porch/Home
This is a big one for me. I like to pressure wash the porches/home twice a year. So, it's usually Spring and Fall. September is a good month because I can get rid of all the gross bugs from Summer that just harbor everywhere outside. Once all of this gets done, then I can start decorating the porch with hay bales and pumpkins.
3. Pack Up Your Summer Clothes
Even though I live in a warmer climate, I still like to pack up most of my Summer clothes. I put them all in these under the bed storage bags. I'll leave a few of my favorites out since we do still have temps in the 80's around here in October and November. They tuck nicely under our guest bed and if I feel I need anything, I can just go pull it out.
Pin For Later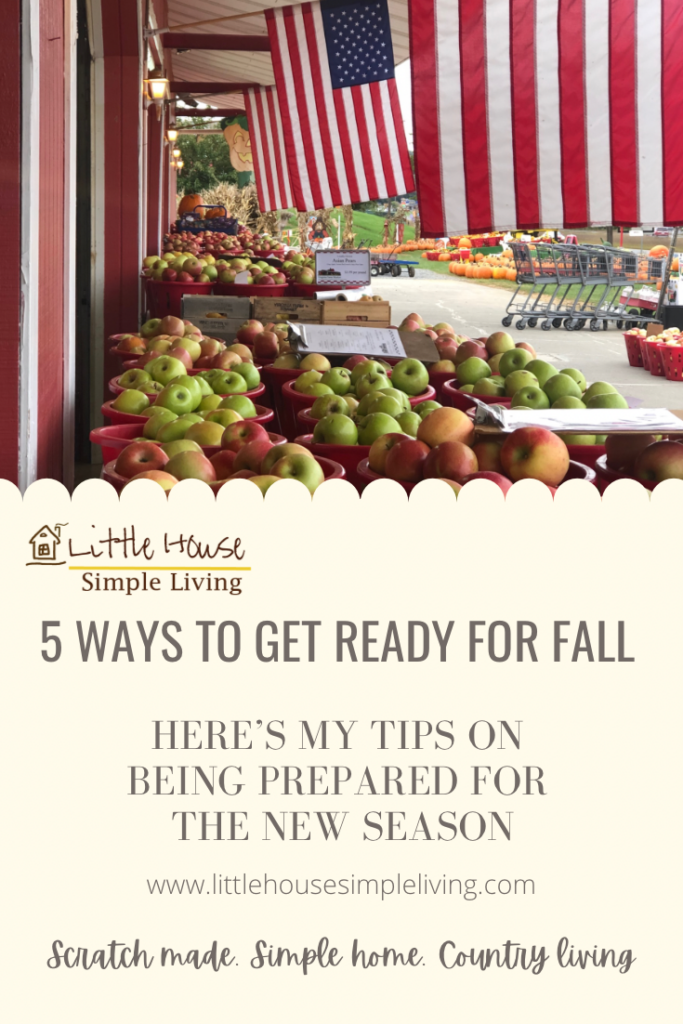 4. Fall Decor
This is a favorite of mine too! I could seriously leave all of my Fall decor up year round haha. I love the colors, the pumpkins and floral. Plus, I love all things cozy and the smell of fall candles burning in my home. So, I usually go down to our barn and pull out all my Fall totes. I'll go through them down there and make sure I want to put up everything. Sometimes, I just grab the stuff that I'm drawn to. If I've got a busy Fall season planned (like traveling), then I might just make it more simple. But, if we have a fall harvest party or something we plan on hosting, I'll definitely pull out all or most of my decor. I pretty much use my same stuff from year to year. I'm a simple nostalgic girl and love the sentimental things that I've purchased or been given over the years.
SAVINGS TIP: Placing your fall goodies in different places throughout your home each year, makes it feel like you just bought something new!
5. Get Ready for Canning Season
Fall to me is all about going Apple pickin'. We don't have those beautiful orchards here in the South, so I go on a trip north of here every year with my friends and bring back enough apples to last the year. It takes me about a week but I get all the Homemade Applesauce and Slow-Cooker Apple Butter "jarred" or canned up. I'm also able to make Applesauce Walnut Bread throughout the year.
So, to get ready, I make sure I order any canning jars and lids/rings I may need. I also just make sure my water bath canner is where I left it and everything is still in good shape. This way, it's easier to be prepared for when you get back with all those yummy apples. You usually have a good week, give or take, until the apples start getting soft. Having all of your supplies together, really will make all that work go more smoothly.
Fall Fun Things to Do
So, here's a list of some fun things I like to plan or do.
Have a Harvest "Soup" Supper. Invite friends and family over. Everyone brings a favorite soup they make. We sit outside around the fire, enjoying samples of everyone's yummy soups. I like to make Classic Homemade Chili or White Chicken Chili right over the open fire. I also like serving Old Fashioned Southern Cornbread. It's such a fun time to slow down and just relax with the ones you love.
Head to your favorite cute little town and enjoy those leaves. Some of my favorite spots to travel are in Georgia, Virginia and North Carolina. They all have different variety of apples too. You can do u-picks or grab bags of apples that were just harvested that morning. Hit the back roads and go leaf watching. Those sunsets are amazing in October. One place that is on my bucket list is to visit the New England states in the Fall. The pictures I see look amazing!!!
Fall Festivals are a great family fun activity. We have several corn mazes, pumpkin patches and festivals from September – October. You can never be bored haha. Look on Facebook "word of mouth" groups and you can find all kinds of things to do in those quaint little towns either near you or make a weekend trip of it.
Host a Canning Class. Grab your local ladies in the community and you can all "can" up your apples together. If no one's home is big enough, get with your local community center's and see if you can go there and do all that work. Canning can be labor intensive but it's way more fun when you have friends to do it with.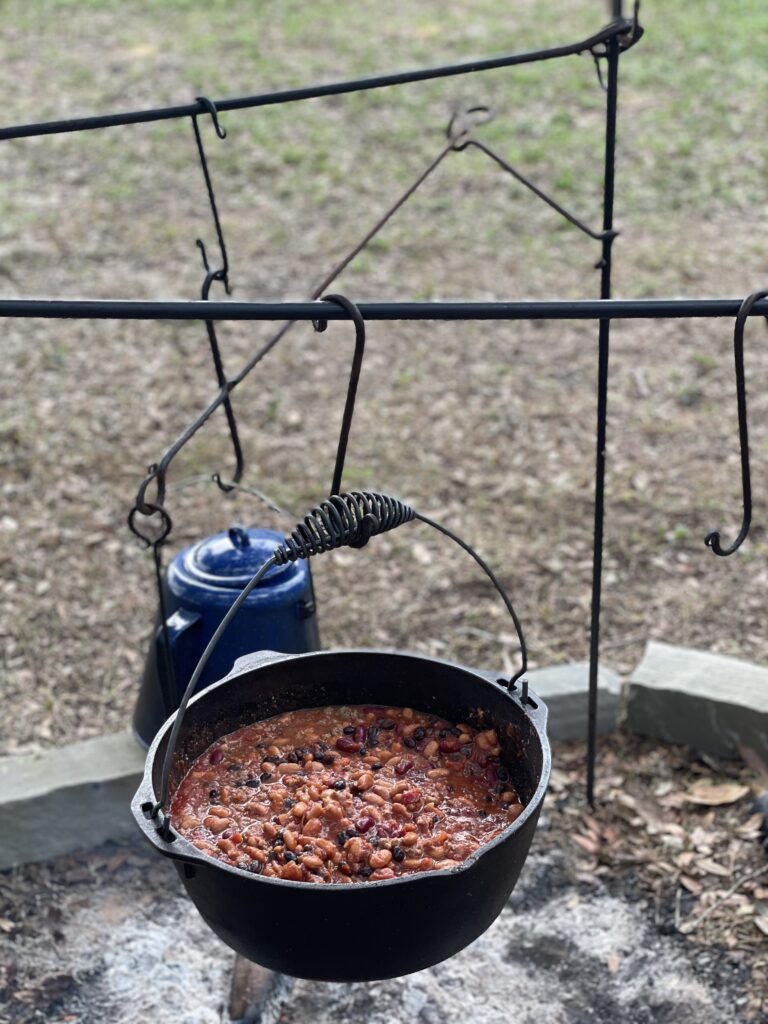 I hope this was helpful and leaves you feeling inspired to get a jump on Fall prepping and planning. It will be here before we know it! As always, tag me over on Instagram (@lhsimpleliving), I love seeing all things simple living!