Hello June. The one thing I love about this year is that both Father's Day and Summer fall on the same day. According to the Farmer's Almanac, Summer officially begins on June 20, 2021. What better way to kick off Summer than by celebrating all the dads in our life! I have hand-selected the very best and unique Father's Day gifts that are perfect for every kind of dad. For instance, I have included gift ideas for dads who love to BBQ, hunt, fish, golf, work in construction, family chef, beard-wearing, new dad, grandpa, step-dad, and much more! I'm sure you will find something for that special man in your life!
BBQ Gift Ideas
What dad doesn't like to grill? I'm actually the griller in my house, but we will just keep that between you and I haha.
I just bought the 22 inch Blackstone Griddle for our camper and I can't say enough about it. I mean seriously, who doesn't like cooking on cast iron? They also make a 17 inch one. It's like cooking with your cast iron skillet but with more room. FIND IT HERE
You'll definitely want to grab this UTENSIL SET that goes with the griddle. Makes cooking and cleaning a breeze! FIND IT HERE
This post contains affiliate links, which means I make a small commission at no extra cost to you. See my full disclosure here.
This cutting board is handmade and personalized with whatever you want on it. Your dad would love to display his BBQ dishes on this. FIND IT HERE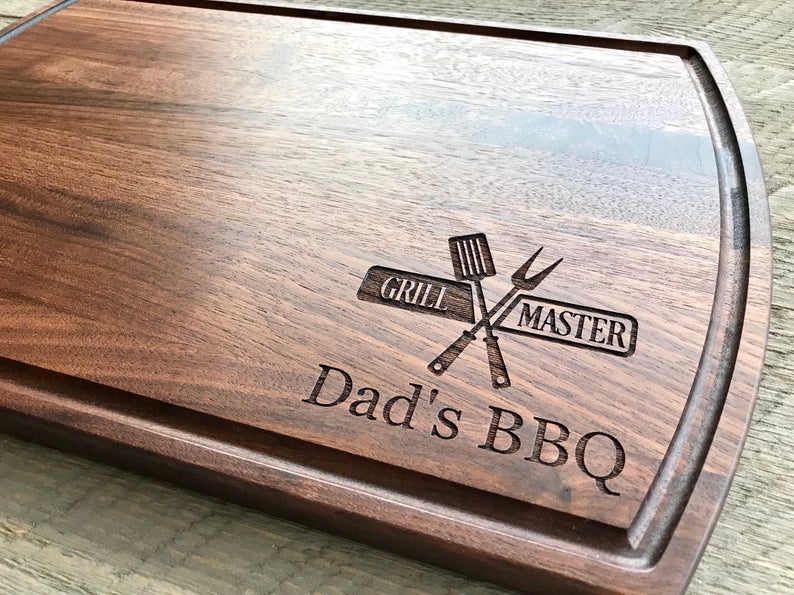 The Traeger Grill is by far the best one for your home. They come in different sizes to fit every family's needs. My daughter has one and she makes the best meat ever. It's an electric smoker so you don't have that "smokey" flavor. I think he would love it! FIND IT HERE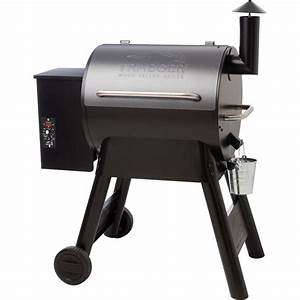 Hunting, Fishing & Golf
This unique, beautiful rustic wood photo is a great gift for hunting enthusiasts. Comes in a burlap bag.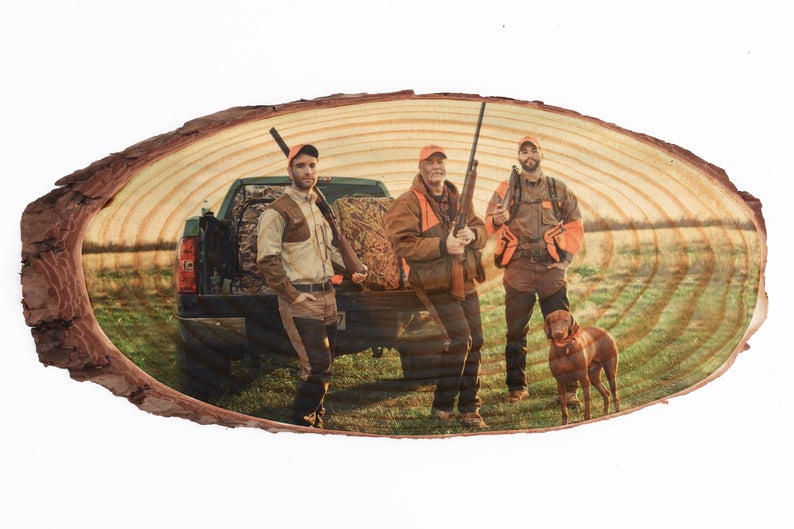 Personalized Ammo Box makes a great gift for Father's Day and it's a genuine military one. FIND IT HERE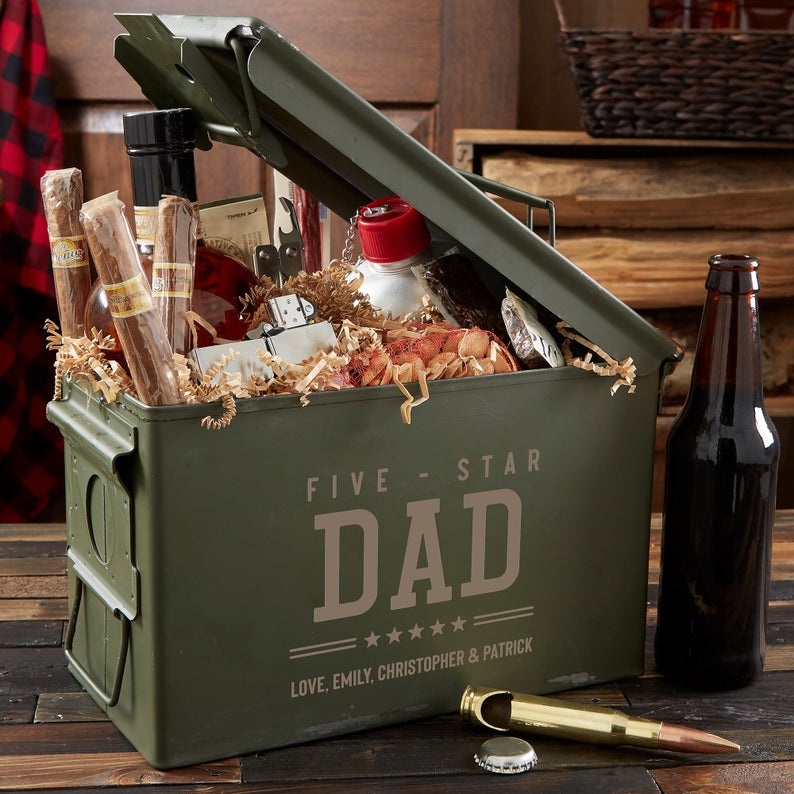 This fillet knife is perfect for the fisherman in your life! It comes personalized too! FIND IT HERE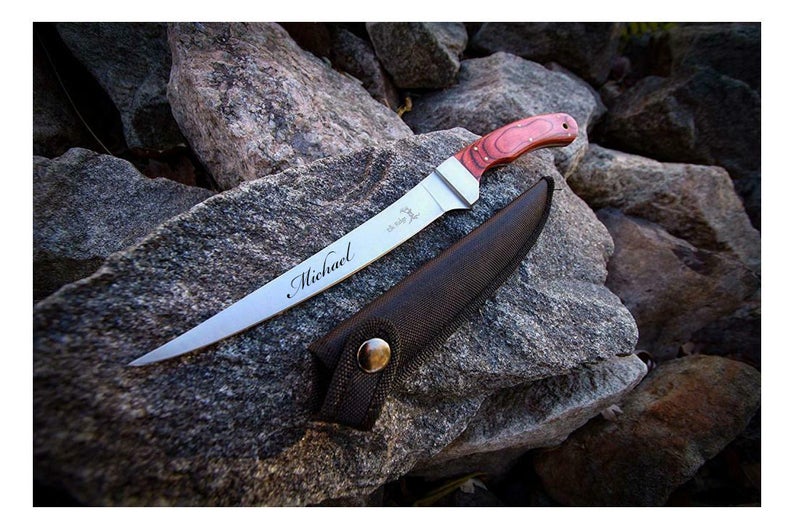 A custom engraved plaque "BEST DAD BY PAR" with up to five names. Hand cut from maple wood.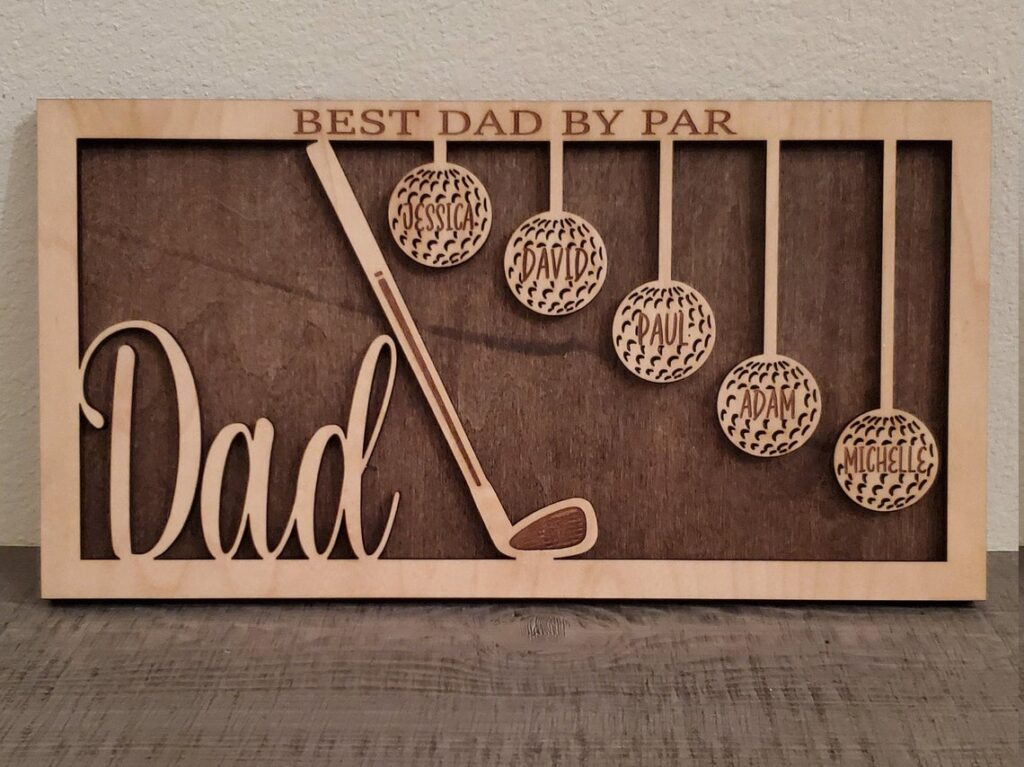 Miscellaneous
Engraved carpenter hammer with engraved monogram wood box or full-color photo wood box. This is a real hammer and can be used or displayed. FIND IT HERE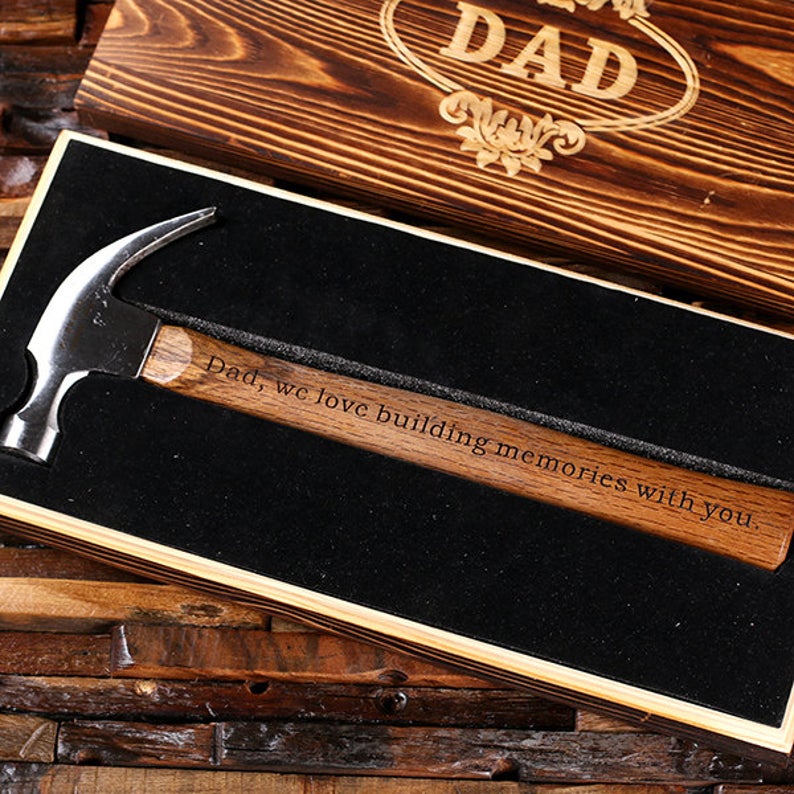 If you're dad loves music, then he will love this Bluetooth Wireless Speaker. FIND IT HERE
Your dad probably will tell you he doesn't want anything for Father's Day and that's ok. It is just another Hallmark holiday, right haha? The fact that you are just taking the time to spend the day with him I'm sure is quite enough. If you're like me, you'll still want to give your favorite guy in your life a little something to show him that he's appreciated and loved so dearly. These gift ideas are perfect for your father, grandpa, step-dad, father-in-law or even just a father figure. Plan early, especially if you are wanting anything personalized.