Living here in the South, we can't grow those yummy red Bing cherries that you get at the store. My husband and I love them so much, especially during the Summer, They are the perfect combination of sweet and tart. I recently made this Cherry Galette with Homemade Crust and whoah, was it delicious!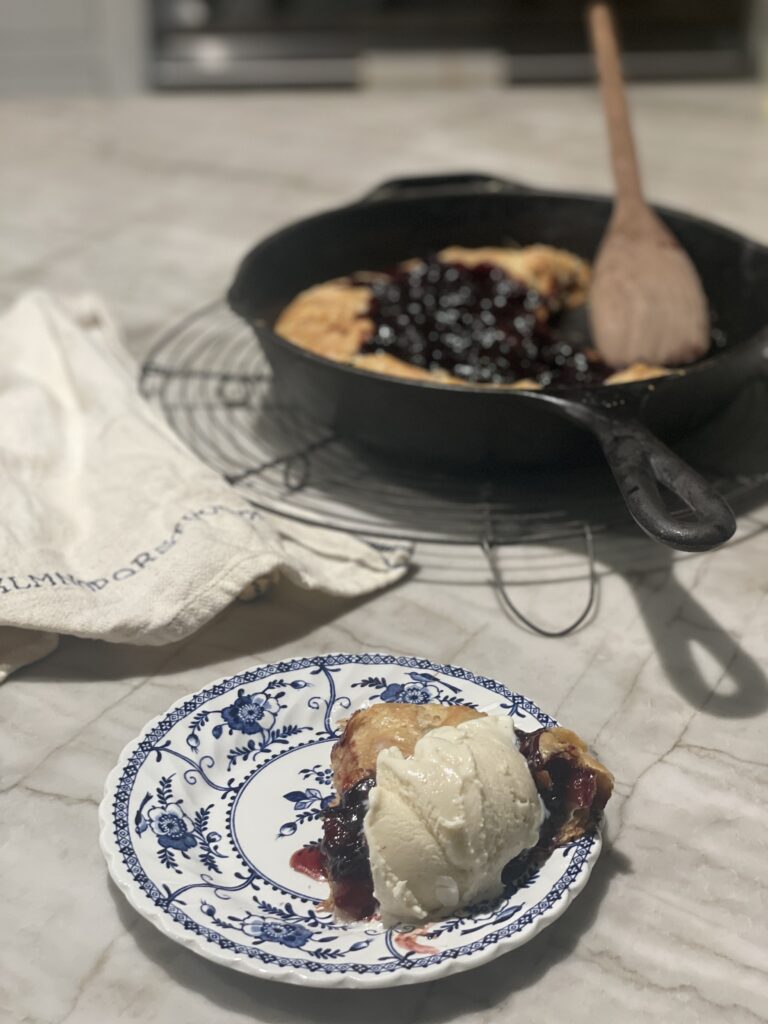 Where Can You Grow Cherries
From what I've seen recently, cherries are grown in the colder states, such as Oregon and Washington state. It's also a short growing season (July-part of August) so you better be ready to pick and do something with them quick haha. They tend to mold quickly and my favorite thing to do with them is water bath can them so we can enjoy them all year long. They can certainly be frozen, as well.
We actually have a cherry tree that grows here in Florida called the Barbados Cherry tree. I have one growing but haven't received any fruit yet. I'll let you know when and if I ever do.
How To Make Cherry Galette With Homemade Pie Crust
This is seriously one of the easiest desserts to make. I use only real fresh ingredients so it will be easy to get it in the oven in no time.
Make the crust 1-2 days before if you like. Combine the flour and salt. Add the butter and cut it into the flour mixture using your pastry blender. Mix together. The dough will be very sticky.
Add the ice cold water. Knead together with your hands, gently.
Form a flat disc with the dough, place in plastic wrap and stick in the fridge. The dough can be frozen for 1-2 months.
Combine the cherries, coconut sugar, butter, arrowroot powder and lemon juice in a bowl.
Add the cherry mixture to an iron skillet. Cook on medium heat until it starts to bubble. Turn heat down to low and stir for a few minutes. Turn off heat and allow to cool.
Now, roll your dough out onto a clean surface.
Place the dough in your cast iron skillet. Add 2 inches extra of the dough to hang over the edges.
Next, fill the dough with the cherry pie filling.
Start folding dough, overlapping, as you go around the skillet in a circle.
Place in a 375 degree oven and let it bake for 50 minutes. The crust will be golden in color when done.
Serve with a scoop of vanilla bean ice cream!
---
Join Our Simple Living Community
---
Pin For Later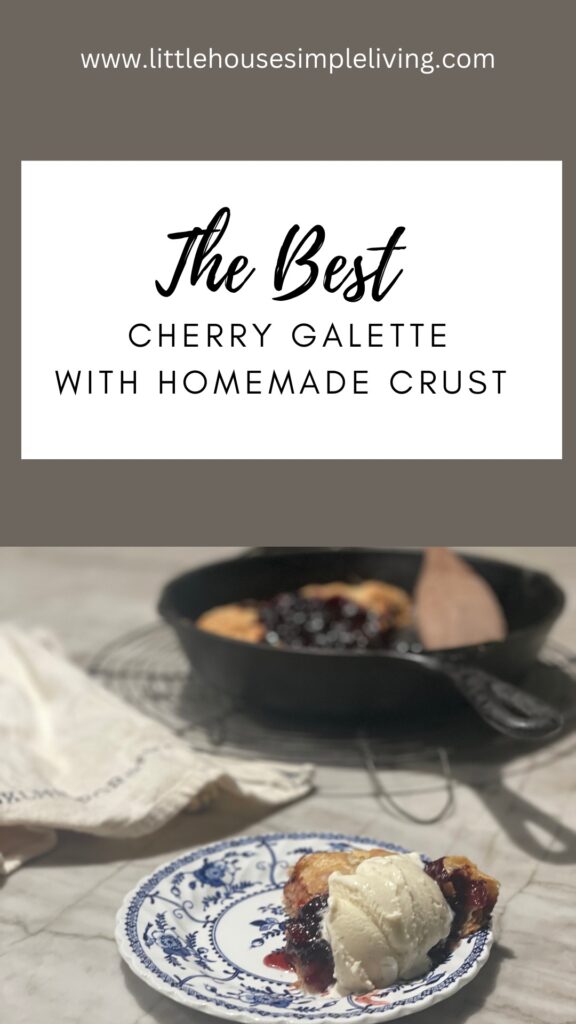 Tools You May Need
Wooden Spoon
Mixing Bowl
How To Water Bath Can Cherries
Wash your cherries and save yourself some time later on and use a cherry pitter. To make this galette recipe or even a cherry pie, if you remove the pits after opening the jar, the cherries will be too mushy.
Pack your cherries into clean hot jars. Make a simple syrup, using 1 part honey to 4 parts hot water. The hot water will melt the honey and this will make a healthy syrup instead of using white sugar. Pour the syrup into the jars, covering them and leaving a 1/2 inch head space. Wipe the rim of the jar with a wet rag. Place a clean sterilized lid on top and tighten the ring.
Bring the water bath canner to a rolling boil, place your jars in the pot. Process them for a minimum of 15 minutes. Depending on where you live, your processing time may be different. Remove the jars from the boiling water, and set them on a towel. Now, you can enjoy cherries all year long too!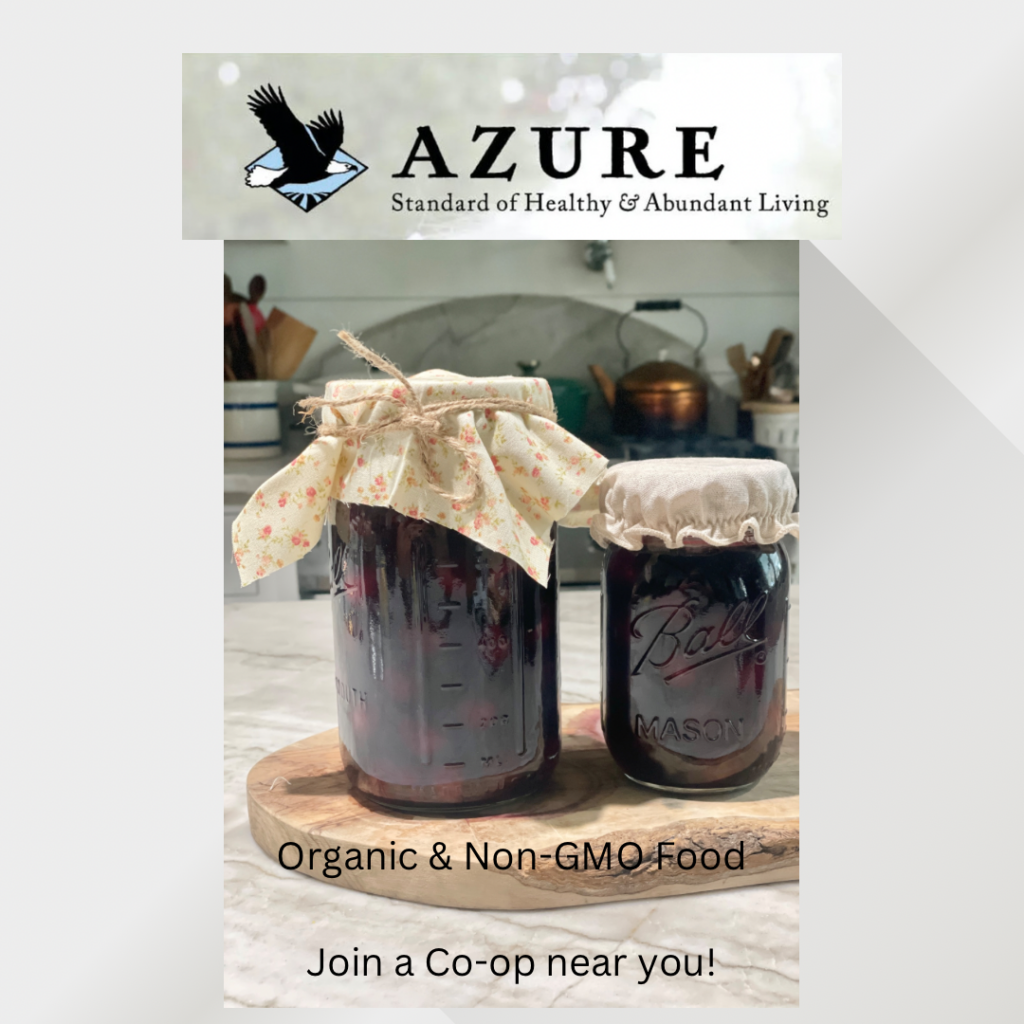 ---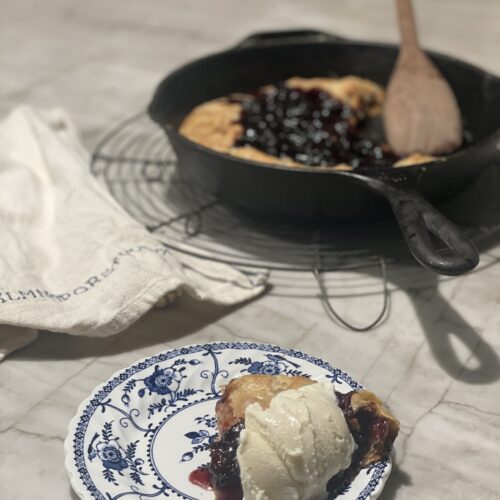 Cherry Galette with Homemade Pie Crust
This Cherry Galette is perfect anytime of the year. It's a little sweet, a little tart and the homemade pie crust gives it a perfect crunch.
Ingredients
Cherry Pie Filling
4 1/2

Cups

Bing Cherries

(pitted)

1/2

Stick

Unsalted Butter

1

Cup

Coconut Sugar

2

Tbsp

Arrowroot Powder

1/4

Cup

Lemon Juice
Homemade Pie Dough
1 1/2

Cups

Flour

(I use Italian 00 flour or freshly-milled)

1/2

Tsp

Salt

1 1/2

Sticks

Unsalted Butter

(chilled & cut into small pieces)

4-6

Tbsp

Ice Cold Water
Instructions
In your cast iron skillet, combine all cherry pie filling ingredients. Stir together.

Cook on medium heat. When it starts to boil, turn heat to low. Your pie filling should be nice and thick at this point.

Remove your pie dough from the fridge.

Roll out the dough to a 12 inch circle.

Place the dough in the skillet, draping the dough over the edge.

Pour the cherry pie filling into the skillet, smoothing it out with a spatula.

Grab the part that's hanging over and fold in, while overlapping until you go around the circle.

Brush the top of the dough with heavy cream or milk.

Bake at 375 for 45 minutes. If necessary, shield the top with foil so it doesn't burn.

Serve with vanilla bean ice cream.
How to Make the Pie Crust
Mix together in a bowl, the flour & salt. Cut the butter into the flour with a pastry blender until you have pea-size pieces.

Add the ice water while stirring with a fork.

Place the dough on a clean surface. Knead gently and then flatten into a disk. Put in plastic wrap and place in the fridge for 15-20 minutes.
Notes
When making the pie crust, make sure your dough is really really cold. Work quickly with it as the rolling pin will warm up the butter. 
Add more water to your dough, if necessary. Depending on the type of dough you are using, you might need more or less water. 
The dough may be kept in the fridge up to 24 hours or freeze for 1-2 months. 
Store the cherry galette in the fridge for 2-3 days. 
If you've previously canned the cherries, this will use (1) quart and (1) pint jars.
I hope you enjoy this recipe and as always, tag me over on Instagram if you make it!