There's just something about the smell of freshly dried sheets. Are you with me? Growing up, I remember helping my grandma get the sheets and towels off the line in the Summer. We'd go inside and fold them and looking back, it was such a simple thing to do back then. I had a clothesline at my old house and when we built this one, I new I wanted a DIY Old-Fashioned Pulley Clothesline.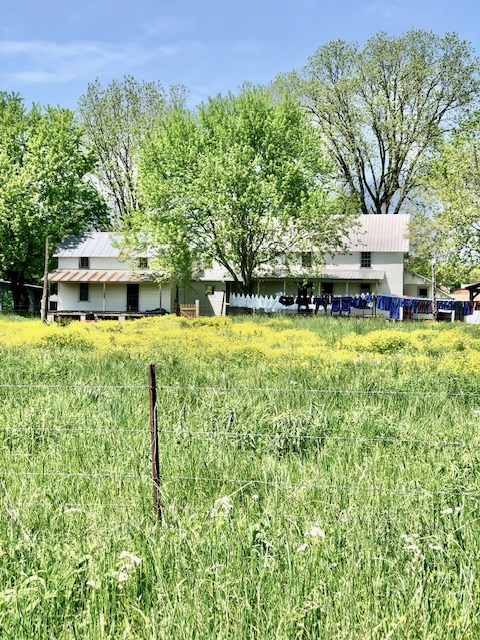 Why Don't I Just Use a Dryer?
I'm sure if you are reading this post, then you understand why I still dry some of our clothes on the clothesline haha. Even as an empty-nester, it's just who I am. It's part of my simple living lifestyle that I've been doing for so long. I just love the way our clothes smell and it's free. Well, I spent money to build the clothesline but I look at that as an investment. All it takes me is a little planning (if it's going to rain) and a little time to hang everything and then gather it back up once it's dry.
So, I do use a dryer for some things. I don't like how my towels feel on the clothesline so those go in the dryer. I also dry our socks and underwear. That's pretty much all that goes in the dryer. We have a gas dryer, so that helps with the cost of the propane bill.
---
Join Our Simple Living Community
---
What's a Pulley Clothesline System?
I had a standard clothesline with the traditional white corded line at our old house and I loved it but a trip to the Amish country a few years ago changed my mind. I fell in love with the pulley clothesline that they were using.
You don't have to walk the length of your clothesline to hang or gather your clothes with a pulley clothesline. The wheels on each end are connected with a cable that moves. You actually pull the cable towards you to gather and send it out away from you when you are hanging your clothes.
On top of the convenience, it's just nostalgic and old-fashioned to have one out in your garden.
How to Build a DIY Pulley Clothesline
This clothesline is actually more simple to build than the traditional one like I had with the white stationary cord. We used (2) 6×6 posts, 10 foot long that we had leftover from our house build. After trimming the posts off, mine stands at 7 feet tall. We have about 2 feet in the dirt and we used (4) bags of quickcrete to set the posts in. You can also attach one end to your home or barn and then stretch it out from there to another wall. I wanted mine in my garden, so that's why I used posts. The pulley system allows you to have two rows (one on top of the other) so you can dry more at one time.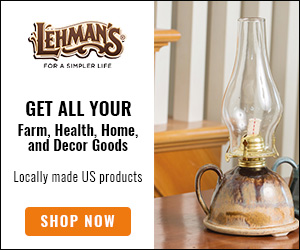 Attaching the Pulley System
I ordered 50 ft long cable and wanted a large pulley system so I could hang my big quilts. So, you attach the two pulleys at each end with a J-bolt. Next you'll feed the cable through the pulley and then secure with the ratchet. Adding a spacer really helps balance out the heavier loads. It's that easy.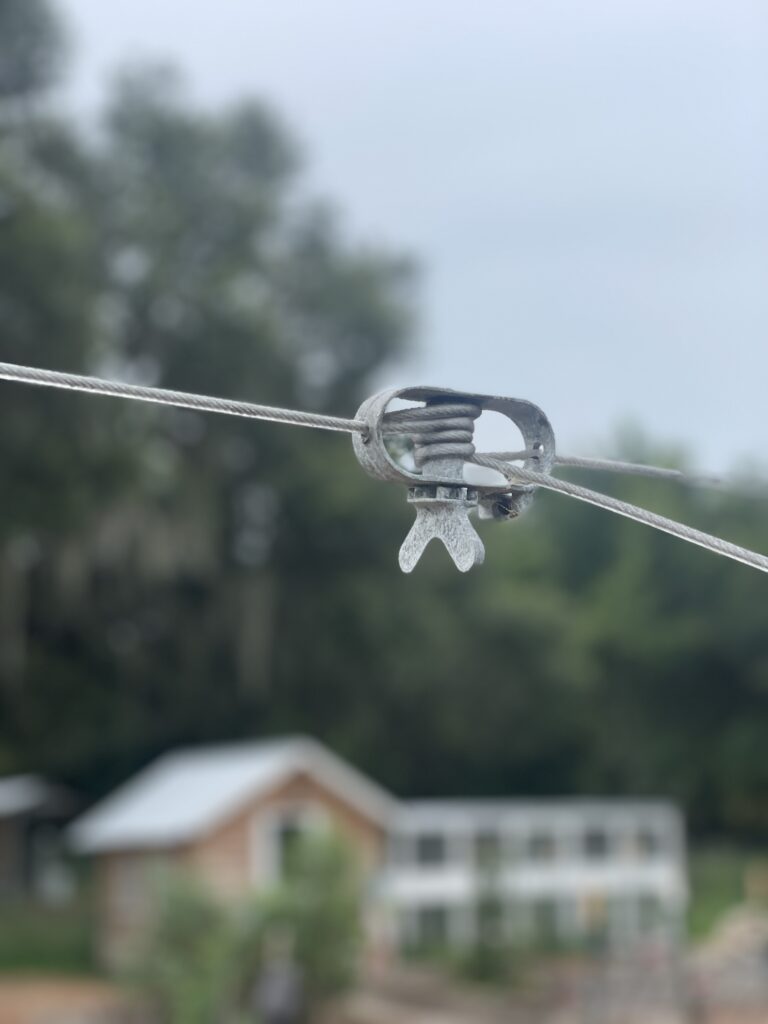 Pin For Later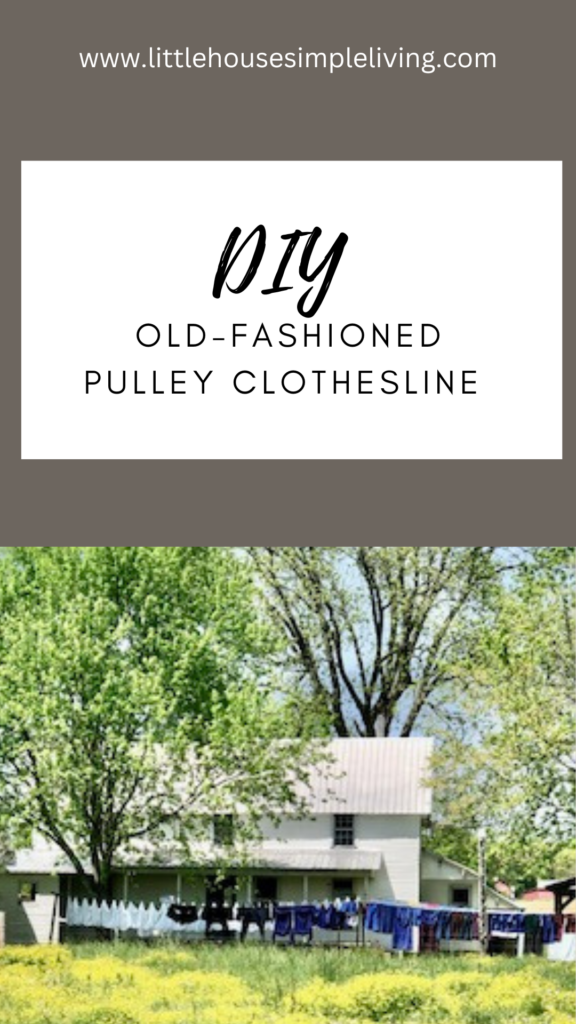 Adding the Accessories
Now that you have your diy old-fashioned pulley clothesline, you need to have some cute accessories. A wicker basket, old chair, clothespins and a bag (I like this clothesline bag too). I really like these old-fashioned wood and wired clothespins. All of these things will make doing laundry so much better.

Resources
I bought my kit in Ohio and it was made from the local Amish there. I just ordered it online from Lehman's. I had several questions and the great customer service department helped me prior to ordering. You will also need to order the cable and ratchet separately. The J-bolt I just picked up from my local hardware store.
As always, tag me over on Instagram if you end up making your own DIY Old-Fashioned Pulley Clothesline.