It's my favorite time of year and I'm excited to share all of my Cozy Cottage Fall Decor. I hope my simple style will inspire you to decorate your own home. I've learned over the years, to use what I have and keep things simple.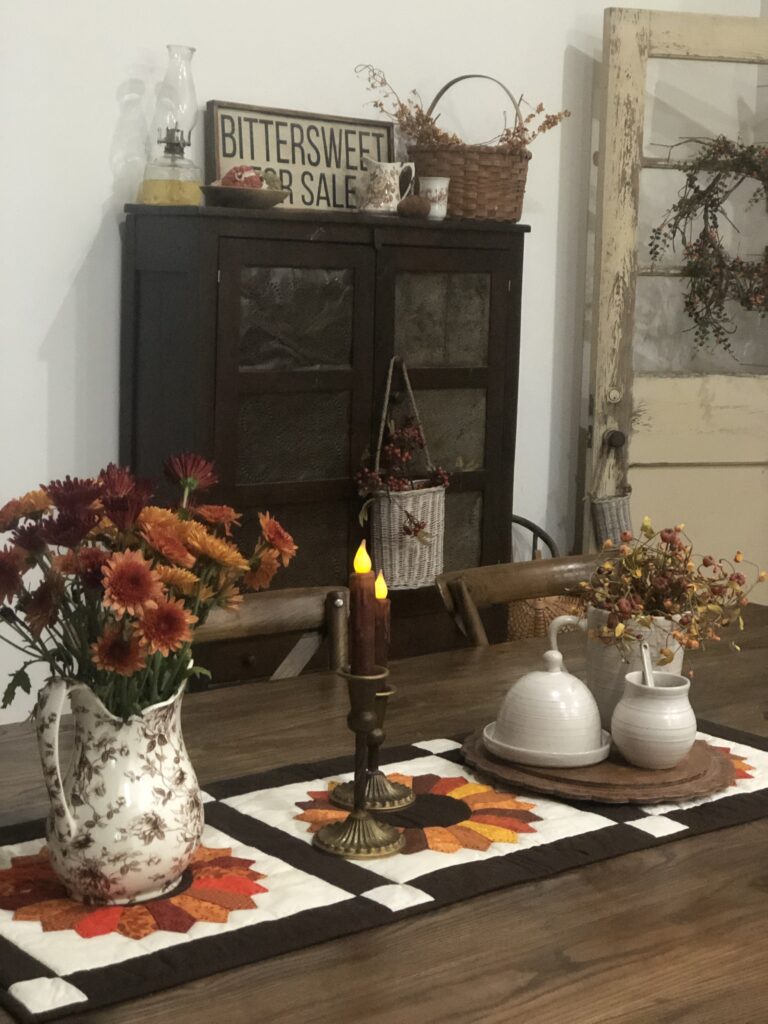 What Is Cozy Cottage Style?
Well, to me it means simple and homey. I love clean lines and utilizing antiques along with family heirlooms to create a place where my family and friends feel like home here. Cozy Cottage Style means stained woods, whites and colors, all in one. It's nostalgic hardware, vintage pieces and built-in bookcases. It also means everything has a place and less clutter. When I was raising the kids, I had a lot of clutter in the home. I home-schooled them so we had a lot of stuff haha. It was so hard to keep everything neat and clean back then. If I had it to do over, I definitely would have made some changes to keep myself more organized haha.
---
Join Our Simple Living Community
Exterior Features
Cozy Cottage starts with the outside. I love a big 'ole front porch with rocking chairs. I also like the cozy feel of having an extra side porch entry. Having a painted beadboard ceiling on the porch is definitely a sign of cozy.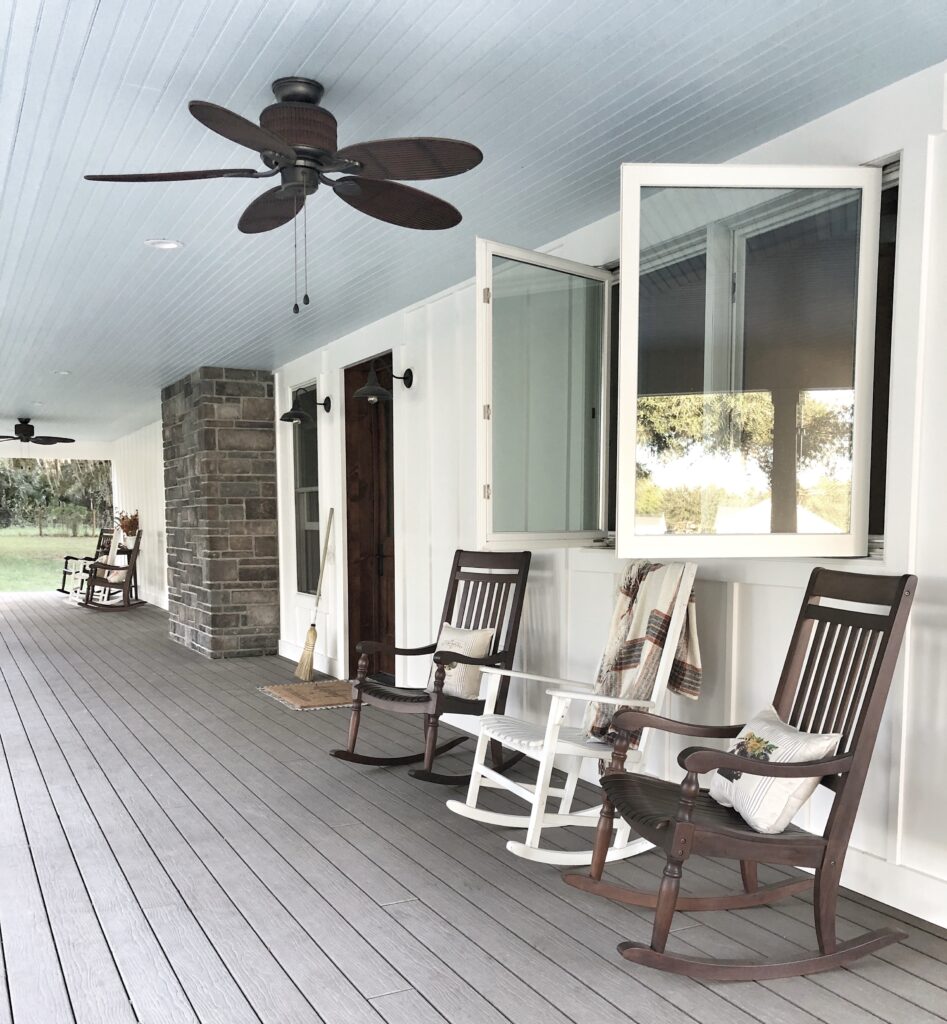 Interior Features
The inside of the home can feel homey with candles burning, friendship candles and vintage hardware on the windows. You'll also see quilts throughout the home. You might see a claw foot tub in a bathroom and vintage beadboard painted a historical color.
Built-in book shelves are cozy as you can go grab any kind of book and go curl up on the sofa or a chair and get lost in a good word.
Pin For Later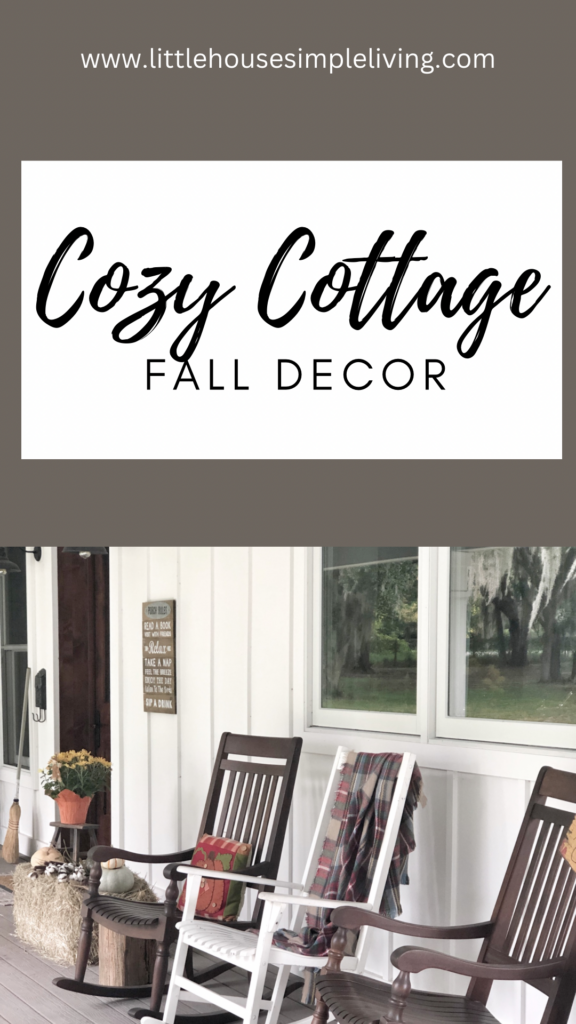 1. Cozy Cottage Fall Kitchen
I love the smell of my kitchen in the Fall. I always have something baking, whether it be apple butter in the slow cooker or pumpkin bread. When the kids come over, their faces still light up when they smell that smell. I also like to decorate with my brown transfer ware, muted tones and splashes of orange. I'll set pumpkins around and pull out my fall kitchen towels. I also like to have these grungy taper timers. The glow of candles at night just brings so much warmth to the kitchen.
---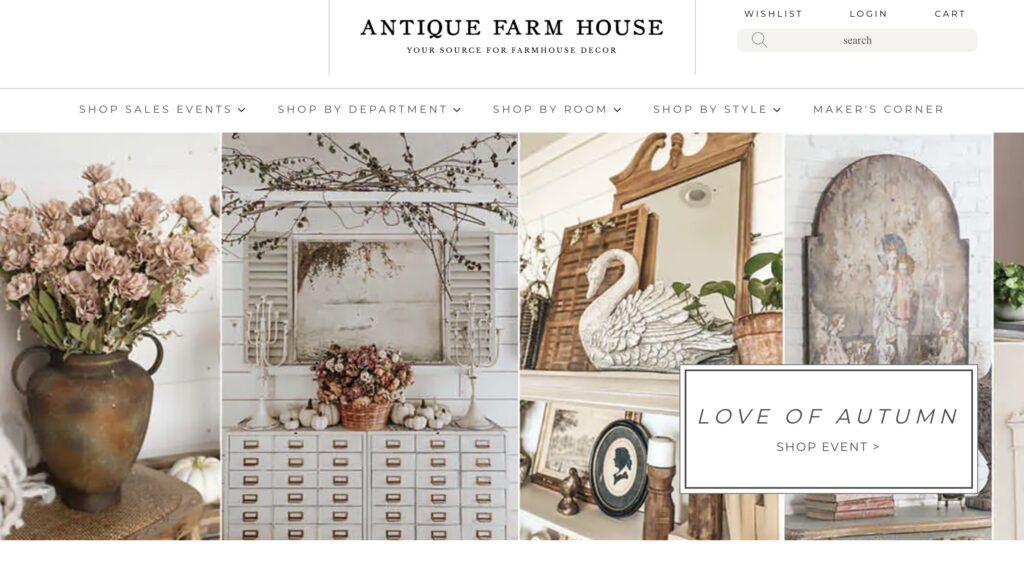 ---
2. Simple Cozy Decor
After being married for 28 years, I've collected a lot of pieces. I've gone through and passed some things down to others or donated some. For the most part, I use the same decor year after year. Every now and then I'll buy something that speaks to me and I feel I just can't live without haha. I like to keep my decor simple. For one, it's less to dust and to put away at the end of the season. I also am being more minimal in my second half of my life. I really like the clean and simple lines. Besides, I'm creating traditions for my kids. Hopefully, one day they will want some of my fall decor when they have homes of their own.
3. A Simple Porch
I love decorating my front porch with cozy cottage fall decor every year. Everything stays put, like the rocking chairs. All I add is pumpkins, some flowers and maybe some hay. I like draping throw blankets on a few of the chairs. I don't fuss too much with the porch. The subtle look when family and friends come over really makes a bigger impact.
I hope you feel inspired to decorate your home this year and get all those cozy cottage vibes. Whether you are in a cool or hot state, we can definitely bring Fall inside. Cozy is what you make it, no matter where you live. As always, tag me over on Instagram (@lhsimpleliving) when you get your home decorated. I love seeing all things Fall and Simple Living.