One thing I know for sure is that my dogs are SPOILED haha. I started making homemade Dog Treats years ago. I love all of our pups so much and always want to give them wholesome nutrients. My dogs know right where I keep the jar too haha. I can't wait to share the recipe with you.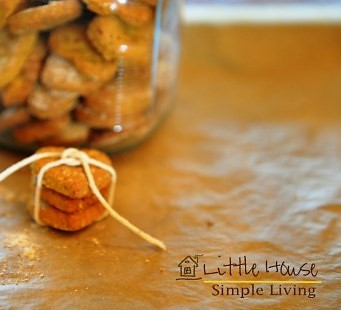 Making vs. Buying Dog Treats
Making dog treats can be fun. You can get your kids involved as they love cutting out the shapes. I've seen some cute cookie cutter shapes for dogs, so you can definitely get creative. HERE is cute set of mini-shaped ones. When you make dog treats at home, you'll not only save money but you can control the ingredients in the recipe. The downside to making your own treats is that they may mold pretty quickly because you are using all natural ingredients.
Here's My Tip For Keeping Them Fresh
If you are making a large batch, you can pop them in the freezer and just pull out a small amount at a time and keep them in a clear glass jar with a lid. My homemade dog treats don't usually last that long with my three haha.
Buying dog treats is very convenient. You can go to the pet store and there's a bunch of bags all lined up on the shelves. I mean a bunch. Some are healthy and some are not. You can pick and choose from all kinds of flavors and sizes. Click HERE to see a new dog treat that my pups have been loving lately.
---
Join Our Simple Living Community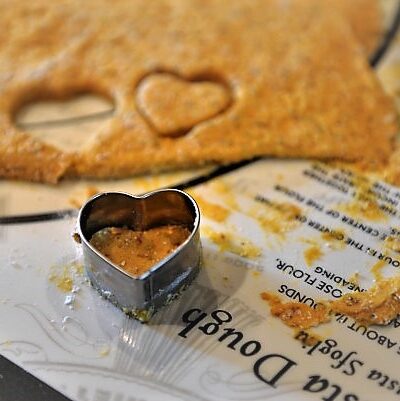 Heart Shaped Dog Treats
These homemade dog treats are filled with so much goodness for your furry loved one. They definitely will won't more than just one!
Ingredients
3

cups

All-Purpose Flour

(I use freshly-milled)

2

Eggs

1

Medium Cooked Sweet Potato

(make sure it's cooled down)

1

Banana

1/2

tsp

Salt

1

tsp

Ground Flax Meal

1

tsp

Chia Seeds
Instructions
Mix all the ingredients together in a bowl.

Roll the dough out onto a solid surface about a ½ inch thick.

Then, using a cute cookie cutter, cut the dough into as many shapes as you like. You'll need to keep rolling the dough and using the cutters until you get down to the last pieces.

Place them on a cookie sheet lined with parchment paper.

Bake at 350 degrees for 30-40 minutes. Should be slightly soft but crunchy.

Store in a mason jar or other clear container.
Notes
Tips:
If you are using freshly-milled flour, these will last about a week. Otherwise, you could keep them in the freezer or refrigerator, which will make them last longer.
Tools You May Need
Real Salt – Enter code lhsimpleliving for 15% off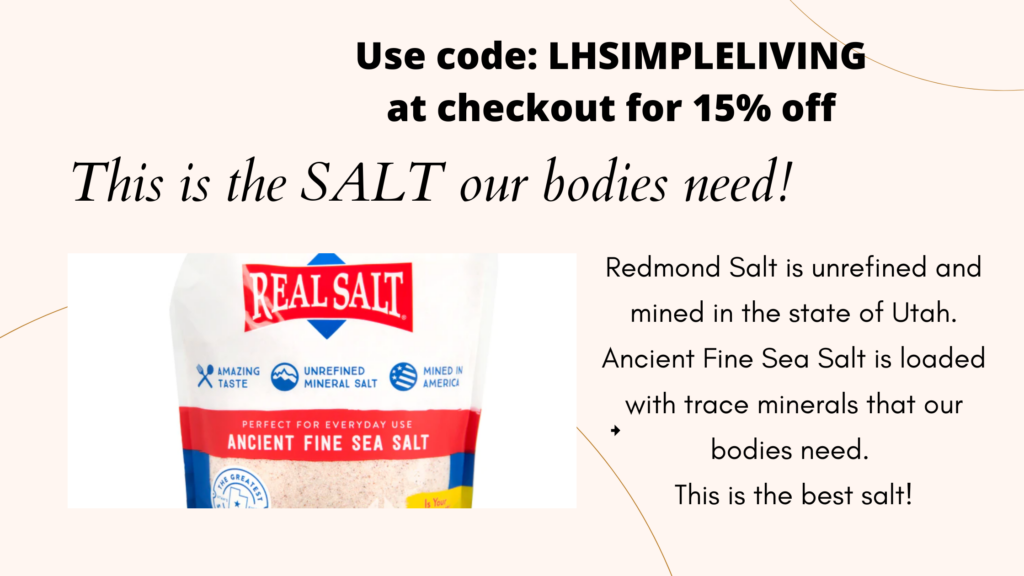 Pin For Later