There's several vegetable plants that you can get ahead of the planting season, especially if you live in a cold state. Depending on the plant, you will start seeds indoors approximately 6-10 weeks prior to the last frost date in your area. Once you are in the clear, you can then stick the plant in the ground.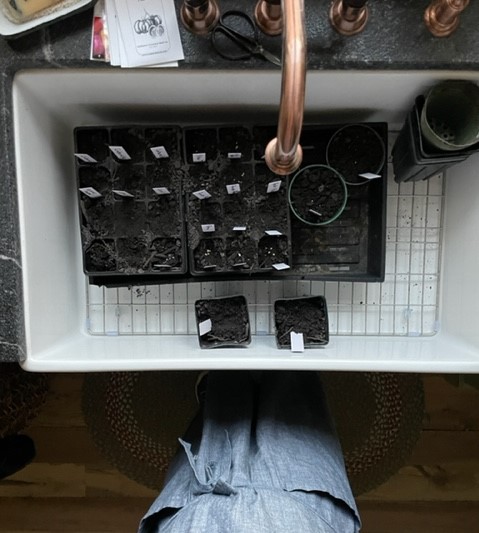 February Planting Guide
This guide is courtesy of Homesteaders of America. February is a great time to start seeds indoors. By the time April comes, you will be able to stick them in the ground and you won't have to wait for them to germinate. By starting your seeds earlier, you will see crops produce quicker. My last frost date is in February. I am in Zone 9A, so I'll be able to plant my starter plants the first part of March and should see crops by the end of that month or in April. Check your zone to see when your last frost date is.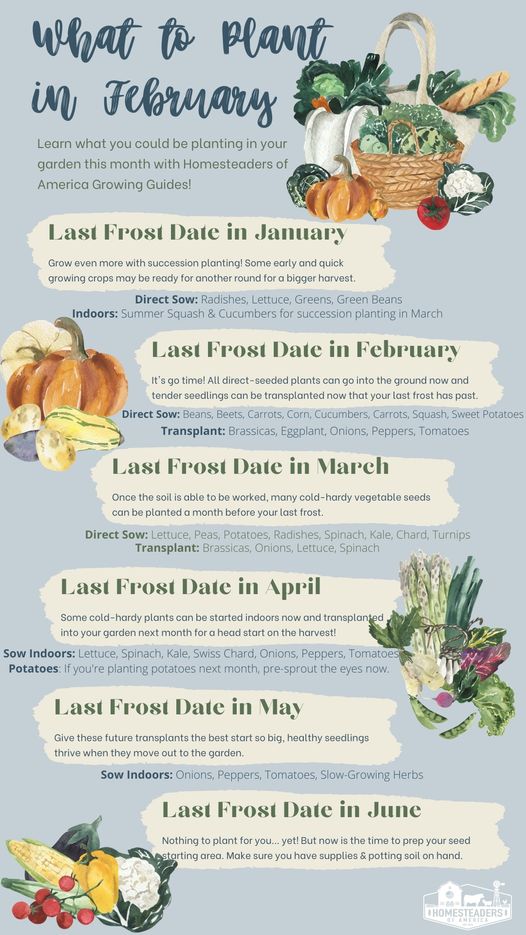 How To Plan a Spring Garden
Read all about PLANNING A SPRING GARDEN.
---
Prepping Your Starter Plants
First, you'll need to buy your seeds. I'll share some of my favorite places I buy from down below. You'll want to get non-gmo heirloom seeds. I find they are the best to grow and the healthiest for our bodies.
Next, go find some potting trays. You can either go to a local nursery or I like buying mine HERE. They come in different sizes and you can even use single 2-3″ pots.
You are definitely going to want to use a quality compost. Either get it from a local source or you can make your own in your back yard.
Make sure you use something to mark each plant so you don't forget what seeds went where haha. You can use popsicle sticks or I like these Plant Markers.
You will also need to find something to put your trays on. I've seen others use shelving units and have built their own.
If you live in a really cold state and you'll be growing your starter plants in a basement, you are probably going to want to use some kind of Grow Lights. These will provide warmth and light which will make your seeds grow.
How to Start Seeds Indoors
Grab your potting trays and fill them to the top with compost.
Next, write down on your marker sticks what you are planting and push them at the front of the tray.
Drop 2-3 seeds per container and push them gently down into the soil. I usually go 1/8-1/4″.
Water each plant and then turn on the lights (if using them). I keep mine in my laundry room in front of the window. If you are using shelves, you'll need a solid pan to go under your potting trays to collect any water. You could use a Solid Potting Tray or a cookie sheet. Since my trays are in my sink, I just let the water drain down the sink.
Seed Storage
I love keeping an inventory of all my seeds. These include flower seeds. If you are new to gardening, don't worry, you'll be buying seed after seed packets and you'll need to keep them organized too lol. My daughter-in-law bought me this really Cool Case to store them all in. I used my label maker and marked each box with the coordinating seeds.
Tools You May Need
Pin For Later