What if you don't have property, or you live in a neighborhood or even have an apartment balcony; you can grow vegetables. YES, YOU CAN! At least 6 hours of sun and remembering to water your garden is all that's required. I'm sharing my tips for a patio vegetable garden. In todays times, it's really important to know where your vegetables come from. Even if you are only growing a few vegetables, it's better than none at all.
Container gardening can be in pots, buckets, or even planters. Depending on what you want to grow, you'll just need to measure the depth. For instance, root crops require more dirt space because they grow under the soil. Above ground veggies don't have a crazy root system, so little depth is needed.
Make your area look pretty with a variety of containers, if you have the space. Get creative.
Tips on Starting a Patio Vegetable Garden
Make a plan. Sketch out the area you have to work with. If you have a small space, only put the veggies you truly are going to eat on your plan. You will be more apt to take care of your container garden and eat the veggies. This is #1 for a reason ha ha.
Once you determine what you want to grow, now you need to find your containers. Therefore, I love companion planting so if you want to plant tomatoes, grab a container big enough to where you can grow basil right next to them. You'll get a great harvest from both. In other words, tomatoes will need a cage or some kind of trellis, so plan accordingly.
Make sure your containers have a good drainage system. This is very important. If your container doesn't have holes in the bottom, drill some in. You can also add rocks to the bottom of a pot.
In conclusion, make sure you water them frequently. However, when you are planting the seeds or a starter plant, you'll need to make sure they're in enough water. This will keep them moist so that they will sprout. Once the vegetables or herbs take root and start popping up, you can just add water as needed.
More Tips……
I use the Farmer's Almanac and highly recommend planting by the moon. I always have great harvests this way.
Your soil must be really really good. Cow or horse manure does amazing. There's plenty of places that carry both or you can find a local farmer that needs some manure removed from their pasture.
This goes without saying……Above all, make sure your planters get enough sun light everyday. I say 6 hours is a great amount.
This post contains affiliate links, which means I make a small commission at no extra cost to you. See my full disclosure here.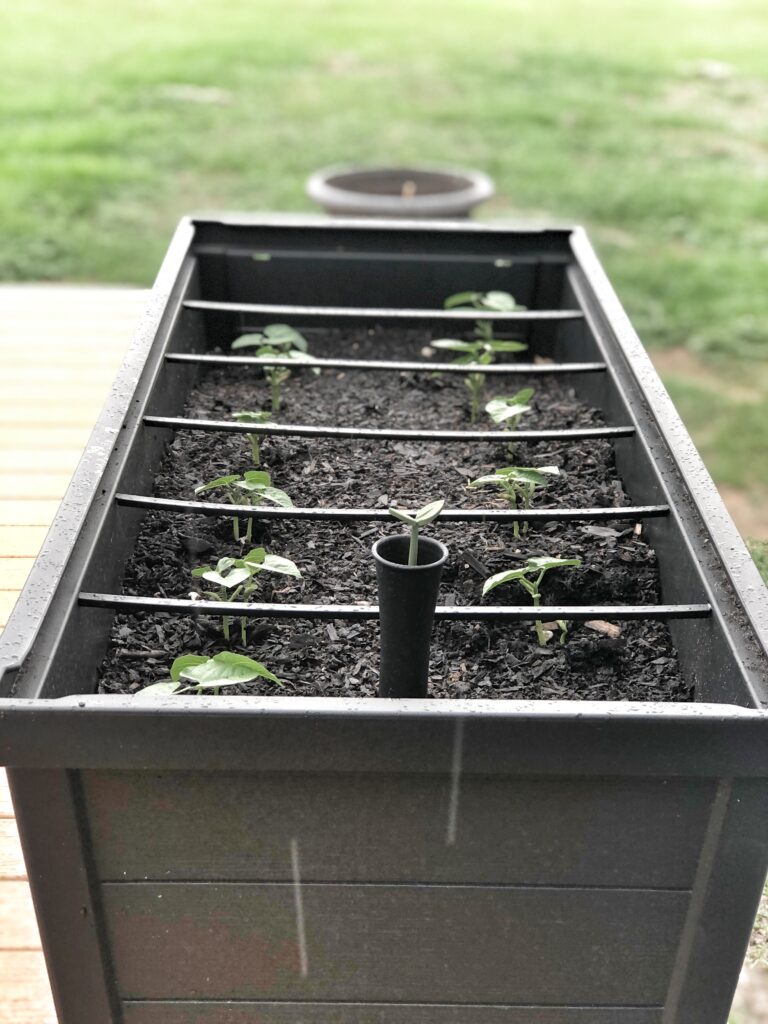 The Planters I Use
Garden Planner
I created this COMPLETE Garden Planner to help me with planning, managing, and keeping track of everything season after season with my own garden. I've purchased several other planners and they just didn't have all the nuts and bolts I was looking for to help me with my garden. With the Complete Garden Planner, you are getting 20+ sheets. You will also print off more of the other sheets. You will receive a Cover, Calendar, Design Layout, Garden Planner Buddy sheets, Vegetable Yields sheets, Vegetable, Herb & Flower Seed Inventory and a Projects sheet.
These sheets will keep you organized. Once I started writing everything down and actually taking the time to see what was working and what wasn't working, my garden started having more yields. YAY! Which means more yummy veggies for your family!!!
Join Our Simple Living Community
I Love A Raised Garden Planter
Here's Why I Purchased These Planters………
The ones I purchased are waist height so they make it so easy to fill the planter, plant the seeds, water and harvest. Therefore, no bending down is needed. I also love the watering system in these. They have a reservoir in the bottom and a plug on the side that I can pull out if too much water is logged in the soil. There's a little leaf that pops up to tell you when your plants are low or have too much water.
Mine are sitting on our back deck and I love the convenience of them. I literally just walk outside and pick whatever I need on a daily basis. I grow things that we eat a lot of. Tomatoes, beans and herbs. I even have flowers growing in one of my planters. I still have my big garden. Well, we are in the middle of doing a re-fresh of our garden area so, stay tuned for that. It's going to be a fun project!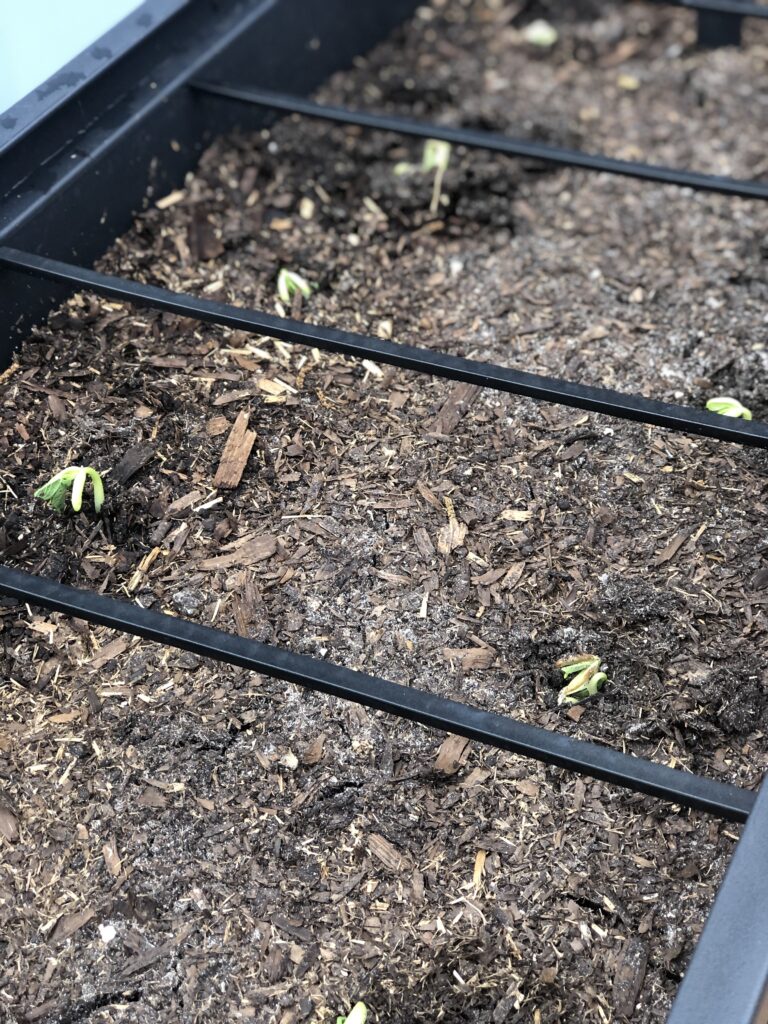 Items And Tools I Used
Garden Planter (The one I have but newer)
More Garden Planters……….