I'm just going to get right to it. Who else has a cluttered freezer? Maybe it's connected to your refrigerator or you have a free-standing freezer. How do you keep it organized? I'm so excited to share with ya'll my Freezer Inventory Printable Sheets and it's all FREE.
Years ago we bought one of those chest freezers. My husband started hunting and we needed a place to store the venison. I also started my bulk buying and would stock up at places like Sam's Club. It was the best thing…..that is until I couldn't remember what we had in it haha. Being the OCD organizer girl that I am, I had to create some kind of inventory sheet. Keeping a stocked freezer is just another part of this whole Homesteading Lifestyle.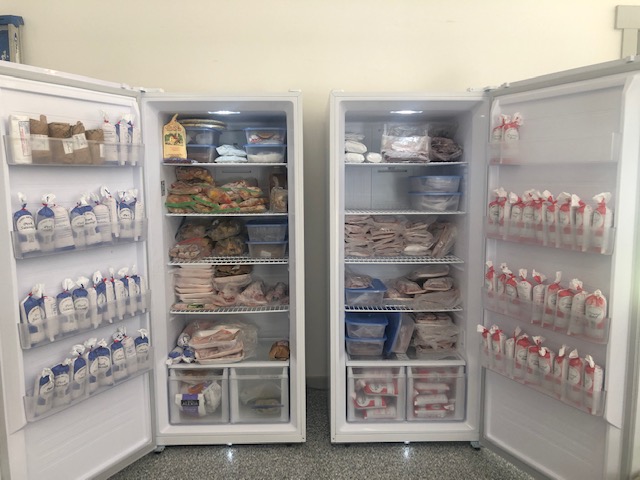 Freezer Inventory Sheets Benefits
Once you start printing the sheets out, you are going to understand why I love this so much! It has seriously made my life so much easier. In the kitchen, that is. My freezer inventory sheets are broken down into different categories such as meats, desserts, quick foods, bread, etc. I found it was easier to have categories so when I needed to plan my meals, I could see exactly what I had on hand.
These sheets will save food from going bad. They will also save you money and you will be less stressed. True story friend.
How To Use My Freezer Inventory Sheets
Every time I go to my freezer, I grab my clipboard with my sheets on it and I look and see what I have in the freezer. If I pull something out that has say 5 quantities, I just update the sheet and write a 4 by that line item. It's seriously so easy. I keep one clipboard on each freezer. That tells me what's located inside of them. You can easily slide your sheets into page protectors and use a dry-erase marker or a pencil works just fine. Just clip the writing utensil to the top of the clipboard.
When I add new items to the sheet, I find the category that it belongs to and write it down. I include the expiration date as well as the quantity on hand. I put the date I actually place it into inventory too. This helps me see how long something has been sitting in there. Meat doesn't have expiration dates on the packages but I do know our farm-raised beef will be good for at least a year (even longer) in the freezer. That way, I can pull from the oldest items first.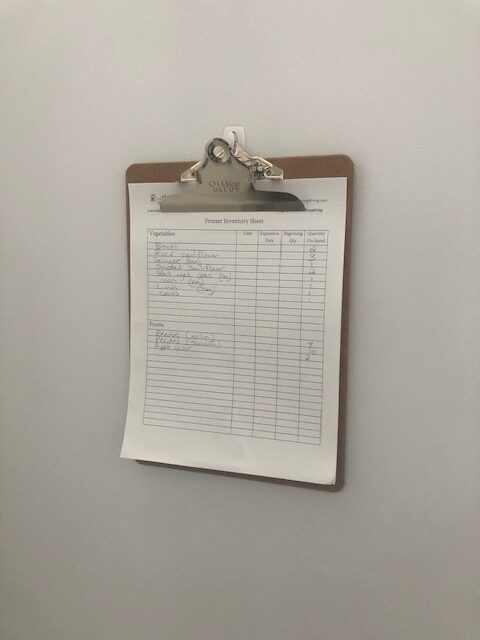 Tips On Getting Started
The best thing to do is start with a clean slate. If you already have items in your freezer, you'll need to empty it. Try to pull everything out within the same category. That will make it easier when you start to re-load everything. I'm going to grab coolers from my barn and load them up with everything that I have in the barn freezer. This will keep them cold enough until I can get them back in the freezers.
I would load the freezer back according to the category on the sheets. I'm going to write everything down once I have it all back in the freezers. This way I have less of a chance of anything that will start to defrost.
Watch My Video
Tools You May Need
Here are a few simple tools that I bought to get me started:
What Type of Freezer To Use
There are a few types of freezers that you can choose from. Some have more bells and whistles than others. All you really need to do is figure out how many are in your home and buy one that fits your family's needs. Maybe you'd rather have more frozen vegetables and fruits or maybe you're more of a meat eater family.
Freezer connected to your refrigerator – I think we all pretty much have one of these haha. You may have a freezer on the top, bottom, or side of the fridge. These freezers aren't meant for bulk buying unless you are a family of one. I keep the essentials that I grab daily in my house freezer.
Chest Freezer – These can range in size from 3ft to 8ft, maybe longer. We had one of these at our old house. They usually come with a basket or two to put smaller items in. They go deep allowing it to fit in compact spaces.
Upright Freezer – This one looks like a full-size refrigerator. We just bought two of these and had them delivered last week. I wanted them side by side so I could really keep a handle on the organization. We have another one that we currently use in our barn. That one is going to go up to our hunt camp eventually.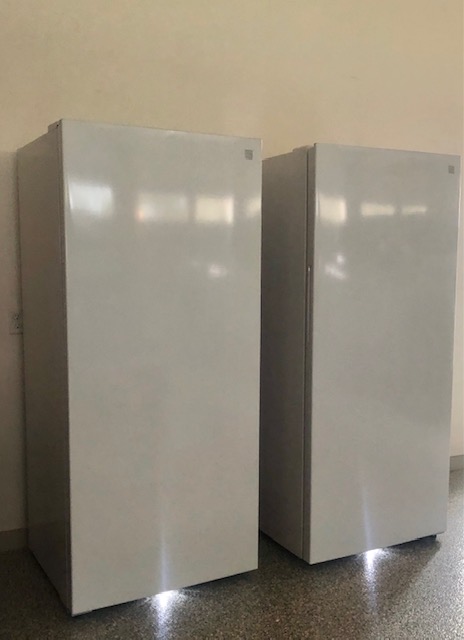 ---
Disclaimer: Feel free to print and use these Freezer Inventory Sheets for personal use ONLY. They are not licensed to re-distribute or sell any of my digital or printable files. If you'd like to share with your friends and family, please share this post with them. The more you share, the more I'm able to offer FREE printables. If you agree, then hit that download button. Please read my full disclosure policy HERE.
Pin For Later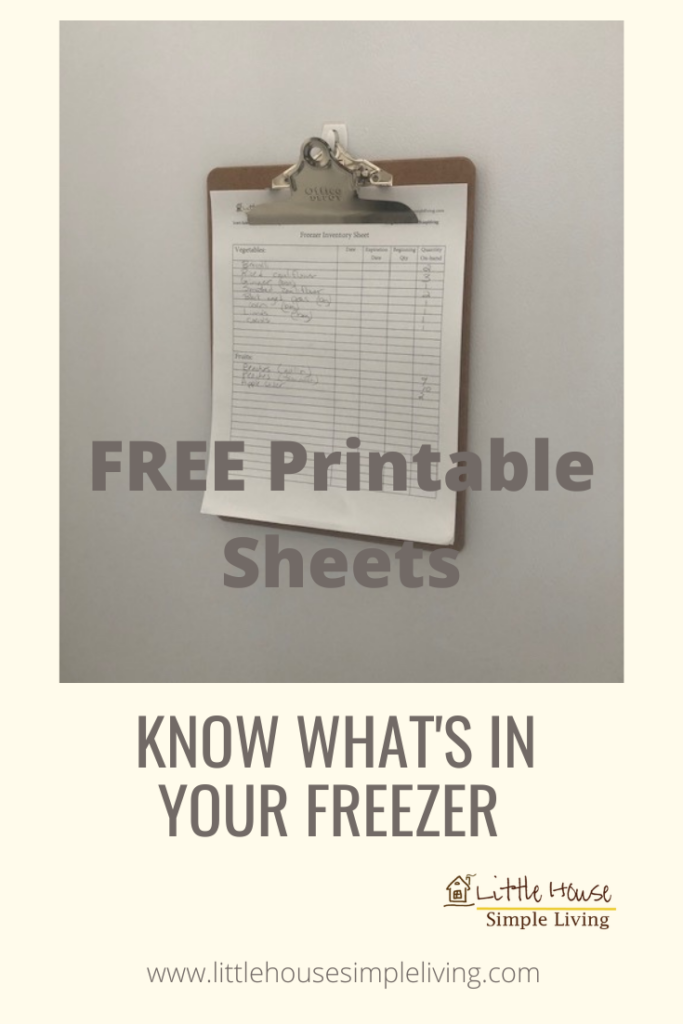 Tag me on Instagram when you get your inventory complete. I love seeing a good organized freezer!