If you grew up like me, then you probably had cornbread once a week with your meal. Cornbread was a staple in our home. This recipe is my MawMaw Goodall's. I hope you enjoy this old fashioned southern cornbread as much as my family does.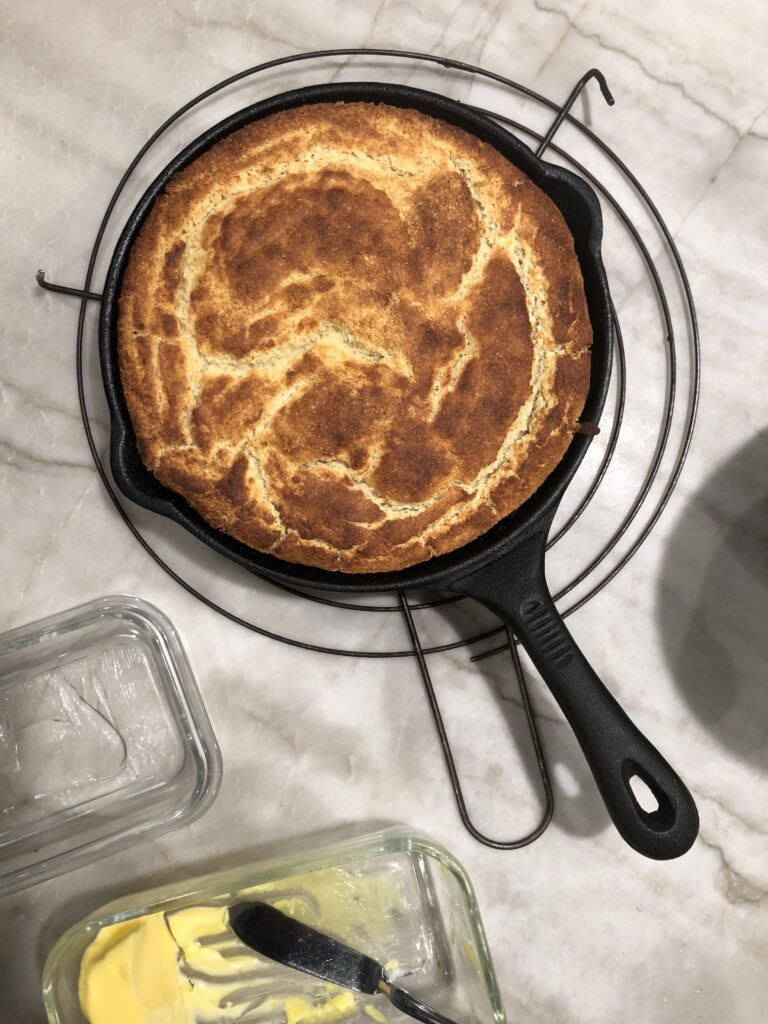 What is Cornbread?
Cornbread is basically made with cornmeal, flour, baking powder, salt, egg and of course, buttermilk. The buttermilk is what makes my maw maw's recipe moist. Some cornbread can be dry. If you add about a cup, you'll get a wonderful old fashioned southern cornbread, just like granny made.
How To Make Cornbread
Cornbread is so easy to make. Rule #1 is this – You have to use a cast iron skillet. It really isn't cornbread if you don't haha.
Rule #2 – Use real cornmeal. I used to use that little blue/white box years ago and it's just not good for us. I grind my own cornmeal using non-gmo corn. It's super easy to do. Learn how to grind your own HERE.
Next, you'll combine all the ingredients in a bowl. Start with a cup of the buttermilk and the egg. Whisk together.
Add more buttermilk if needed. The consistency of the batter should resemble pancake batter.
Melt the butter in your iron skillet and pre-heat in the oven for 5 minutes. This step can't be skipped.
Pour the batter in the skillet and bake for 20-25 minutes. When the top of the cornbread is brown, then it's done. Cut into wedge slices and enjoy!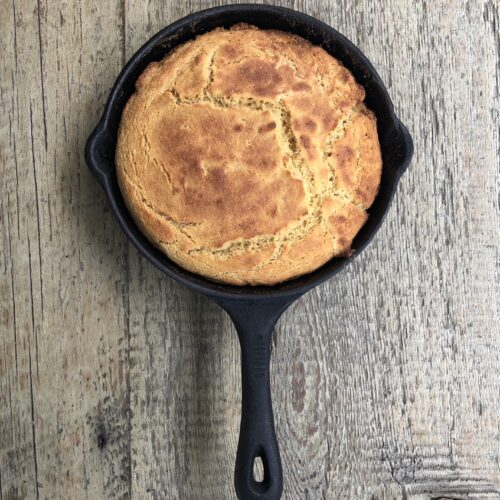 Old Fashioned Southern Cornbread
This recipe is from my Maw Maw Goodall. The buttermilk makes every bite moist and delicious. It's a perfect compliment to chili, soup or any southern supper.
Ingredients
1

Cup

Cornmeal (I grind my own)

1/2

Cup

Flour (I use fresh-milled)

* You can also use all-purpose

1

Tsp

Pink Salt

1

TBSP

Baking Powder

1

Tsp

Coconut Sugar

(Optional)

1

Egg, beaten

1

Cup

Buttermilk
Instructions
Mix all dry ingredients in a bowl.

Next, add the buttermilk and whisk together.

Add more buttermilk, as needed. The consistency should resemble pancake batter.

Melt the butter in the iron skillet for five minutes in the oven.

Pour the batter in the hot skillet and bake at 350 degrees for 20-25 minutes.

When the top of the cornbread is brown, then it's all done. Slice into wedges and enjoy!
Notes
Cornmeal comes in little bags at the store in either white or yellow. Which one you use is purely a preference. 
This recipe is for the 8 inch cast iron skillet. Adjust the measurements accordingly for different size skillet. 
A Quick Snippet on How I Grind My Cornmeal
Watch the Entire Video in My Highlights on Instagram
Click on the "BreadBeckers" Highlight on my profile HERE.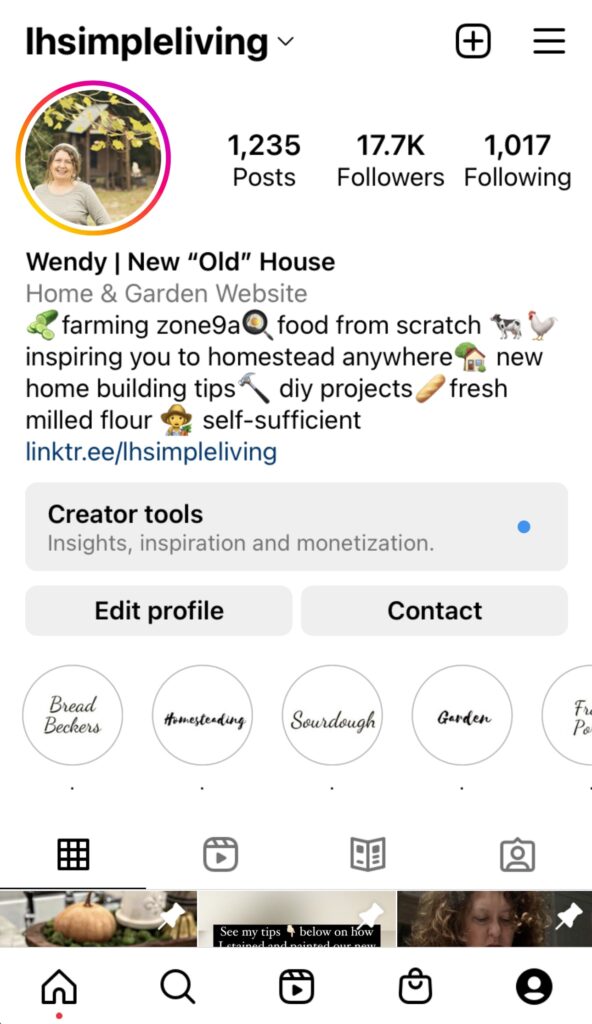 What Does Old-Fashioned Southern Cornbread Go With?
Cornbread goes with so many meals. It's the perfect addition to those southern country comfort foods. Here are a few things I love fixing a pan of cornbread with:
Pinto Beans
Pork Roast, Southern Green Beans, Mashed Potatoes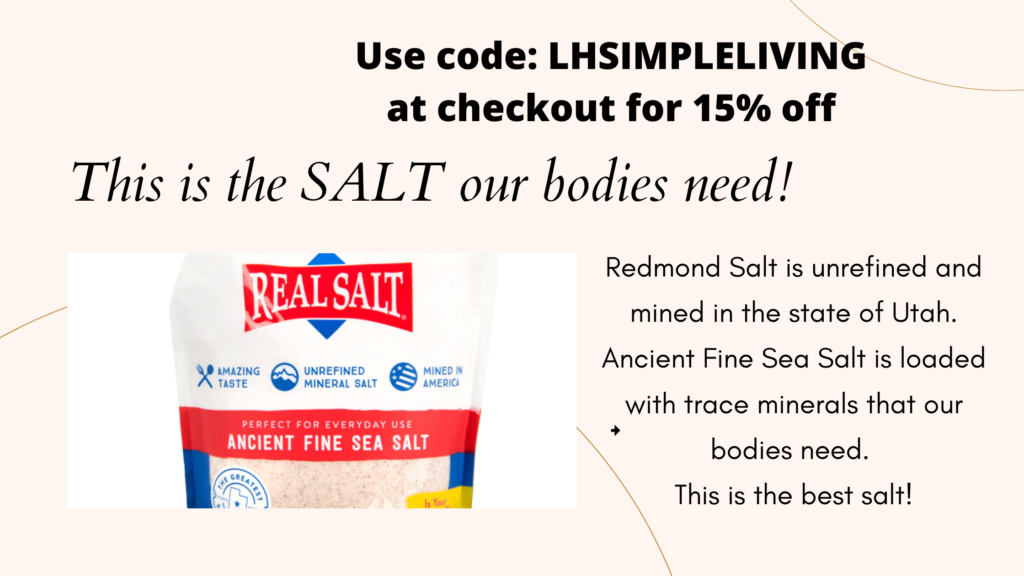 Shop Real Salt HERE.
Tools You May Need
Tips
Serve your cornbread hot, right out of the oven with butter and/or honey.
To store, place either in a ziploc bag or leave in your skillet and cover with foil.
To warm up, place a damp paper towel around a slice and microwave for 20-30 seconds. You can also wrap several pieces in foil and heat up in the oven.
I hope you enjoy my maw maw's old-fashioned southern cornbread recipe. Tag me on Instagram if you make it and I'll share it.
Join Our Simple Living Community