If you are new to gardening, you might be wondering where all the "seasoned" gardeners buy their seeds. There are a ton of sources out there on where you can buy seeds from. Over time, you will be able to select the places that are best for you. Let's dive in to some of them.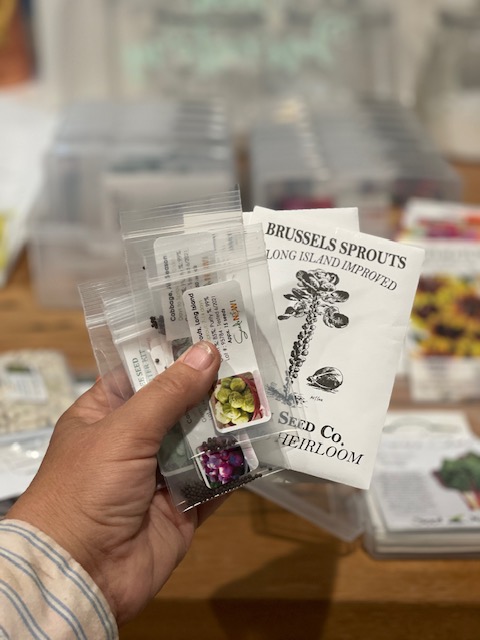 Keeping It Local
Once of the best places to shop is right in your own town. I love supporting local businesses so I seek out farm and seed shops that have seeds that are actually good for my growing area.
I'm very particular on where I buy my seeds from. I wan to make sure they are organic/non-gmo, heirloom seeds. They don't need to be certified Organic as long I know they are a trusted source.
Community
I'm part of a homestead group here in my town and at pretty much every meeting, we have a seed swap. These are "tried and trued" seeds that local farmers are using and having successful results with. Seed swaps are free. You basically are just swapping seeds with your friends. For instance, I'll trade a pack of carrot seeds for some bush beans seeds. It's a Win Win!
Big Box Nurseries
We all have these "big box" home improvement stores and within in them is a garden center. They all have seeds. How do you know if they're any good? I go home and research the company and then make my decisions from there.
Most of the time, these bigger stores are more convenient; however, the seeds do not germinate like the ones I get from other places. Do your homework and research for your family. You definitely want to make sure you are buying non-gmo seeds.
Buy Seeds Online
This is probably one of my favorite things to do. I love getting all the seed catalogs in the mail and going through them. Again, I research the seed companies and then make my decisions from there.
You can usually find seed companies that offer free shipping or have some kind of sale going on. These are also "tried and trued" seed companies that are putting themselves out there with the marketing ads and on social media. For the most part, they are all great companies.
You might pay a little bit more for your seed packets but with anything, "you get what you pay for". I have found that these companies have high germination rates which is what we want!
Where To Buy Seeds Online
As I stated earlier, I am very particular where I buy my seeds. I want to make sure I'm giving my family, non-gmo healthy produce from my garden. All of these seed companies fit the bill, so to speak. I always have great yields from these companies.
Since 1974, True Leaf Market has continued to earn the trust of home gardeners, professional growers and the seed industry by carefully curating premium brands. We are intent on building strong relationships with suppliers, customers and home garden seed industry alike, to ensure that they are providing the best seed possible.
All of our seeds are 100% ✓ NON-GMO ✓ HEIRLOOM ✓ NON-HYBRID ✓ OPENPOLLINATED (OP) ✓ RAW & UN-TREATED // Our seeds do not contain any exogenously inserted embryogenesis deactivator genes caused by human intervention or by any other method.
At Baker Creek, our passion is Saving, Growing, and Sharing rare seeds! Our mission is to provide seeds of a sustainable food supply for everyone, keeping heirloom varieties alive for future generations. We believe farmers, gardeners, and communities have the right to save their own seeds and, in so doing, preserve seed diversity and food security in an age of corporate agriculture and patented, hybridized, or genetically modified seeds. All the seeds we sell can be saved, shared, and traded, and we encourage people to save their own seeds.
This is a fairly new company to me. It's actually a bulk-buying co-op and they sell seeds and starter plants. Let me tell you, I planted some seeds last fall and the germination rate was so good. I'm really impressed with Azure Standard. Just go to the "Outdoor & Garden" section on their website. Wait until you see all the seeds and starters they have!
Pin For Later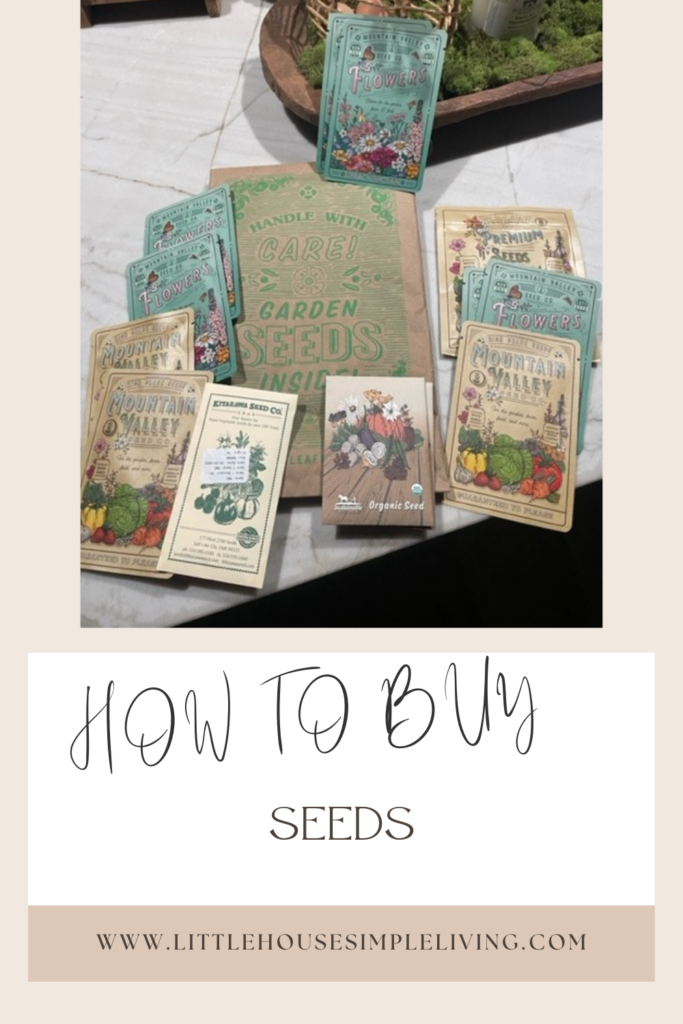 ---
My biggest advice to a new gardener, is to research the company that you are buying your seeds from. Not all companies are equal, just like not all seeds are equal. At the end of the day, giving your family food with no chemicals is what is important. Happy Gardening!