As much as I love growing vegetables in my garden, I equally enjoy growing herbs. Sometimes, I feel herbs are forgotten about in the garden. I'm here to show you how easy it is to Grow Herbs.
Common Herb Varieties
There's a bunch of herbs that we can grow in our gardens, but I'm going to list some of the most common ones. I'm sharing a more detailed list below.
Basil
Cilantro
Dill
Oregano
Parsley
Rosemary
Thyme
These are some of my favorite herbs to grow. You can add them to pretty much any dish and they will enhance the flavor so nicely. There's nothing like making a homemade caprese salad with fresh tomatoes, mozzarella and basil or stuff your turkey with everything from your garden.
They are not only great in dishes, but they are wonderful for our body. For instance, Thyme is loaded with Vitamin C. I love adding fresh thyme to soups, potatoes or on top of our grilled steaks. Oregano is a powerhouse herb. It's high in calcium, fiber and iron. It also can be used for the immune system, liver, digestion and so much more. I've used it as a detox for my body.
Do your own research and start diving into how healthy herbs are for our bodies.
Disclaimer: NO information on this site should be used to diagnose, treat, prevent or cure any disease or condition.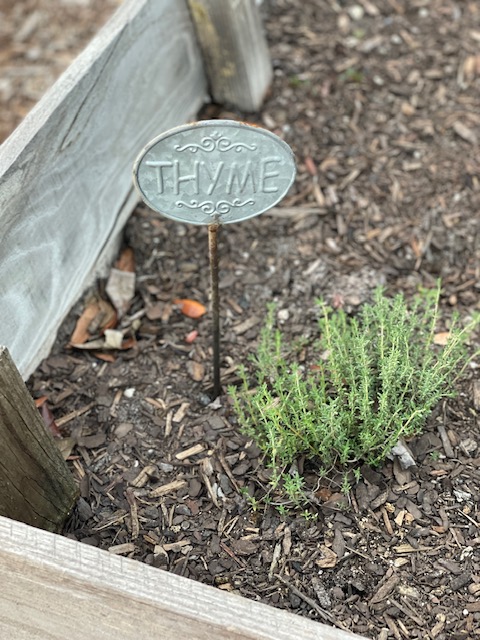 Join Our Simple Living Community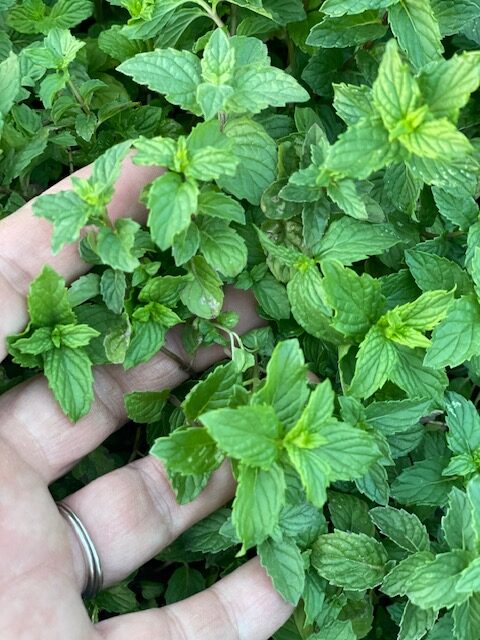 How To Grow Herbs
Let's talk about what kind of containers you can grow herbs in. Herbs are literally are one of the easiest things to grow. It's just a matter of finding a location and selecting what you want to grow them in. Most herbs are smaller seeds. I just sprinkle a pinch into my space. Make sure you cover the entire container if you are choosing to grow one herb. If you are dividing a container, split the space in half. I only scatter the seeds on top since they are so small. Gently, cover them with soil. Give them some water and you are good to go. Most herbs will grow in both shade and sun. It's just that easy.
Pots
You can literally grow herbs in any kind of pot, from terracotta to plastic to wooden boxes. Herbs can grow in part/full sun so keeping them on your porch on in your sunroom, they'll do really well.
Pre-Manufactured
There's a lot of different planters on the market right now. Some are rectangle and waist high or square and sit on the ground. These are great if you don't want to build anything out of wood. Most of them come in a brown or black color, which flows nicely with most outside home decor. I have several of this kind and I love how convenient they are.
Raised Beds
You'll get more bang for your buck with a raised bed. It's more space so you would be able to dedicate an entire bed to just herbs. These can be purchased in wood or metal or you can even build raised beds like we did. I love to intermingle my herbs with both flowers and vegetables.
Pin For Later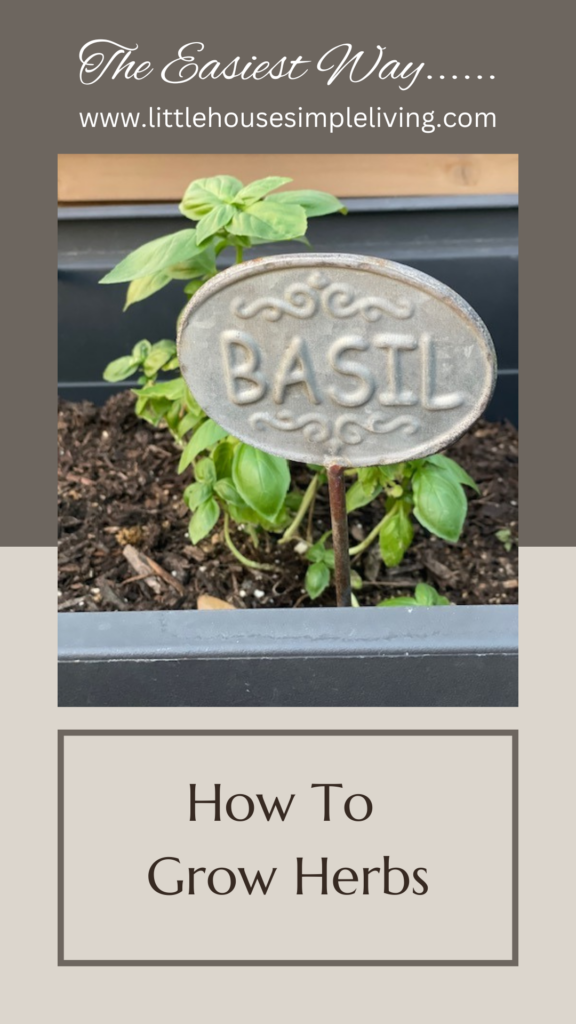 Tools You May Need
Self-Watering Patio Planter (Enter code: LHSIMPLELIVING10 for 10% off)
Seeds Now (Enter code: SAVE10NOW for 10% off)
When To Plant Herbs
This will all depend on your zone. I talk a lot about finding your zone when I shared about Planning Your Spring Garden. Here is a wonderful guide that will help you grow herbs in your zone.
Source: www.almanac.com
We can grow herbs pretty much year round here in zone 9a. Some are annual and some are perennial plants. I usually do cover all of my herbs when it frosts here. I hope this has been helpful. Feel free to email me at [email protected] if you have any questions. As always, tag me over on Instagram (@lhsimpleliving). I love seeing what ya'll do!